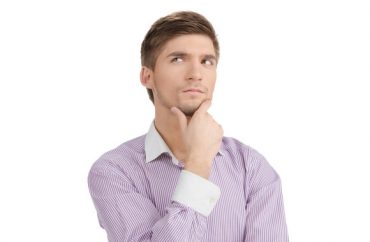 It's "a very popular misconception" that a thing called "biological sex" exists.
So says University of Toronto Transgender Studies lecturer Nicholas Matte in an appearance on the (Canadian) program "The Agenda."
As reported by Red Alert Politics, Matte says "Basically, it's not correct that there is such a thing as biological sex" adding that, as an historian of medicine, he could "unpack" all the particulars of that statement, but wouldn't in the interests of time.
"I don't focus on pronouns because pronouns are part of cisnormative culture," he continues. "We don't start from a cisnormative perspective because that can't actually go far.
"'Cisnormativity' is basically the very popular idea and assumption that most people probably have […] that there is such a thing as male and female and that they connect to being a boy or a girl, or a man or a woman."
"Cisnormativity," Matte continues, is also the notion that everyone assumes "there is male and female," but "very little is actually looked at to … understand what's actually the case."
He claims scientists have refuted the sexual "binary" notion for over 50 years.
Matte is a not a big fan of U. Toronto's Jordan Peterson who, as reported by The College Fix, was the center of controversy in October when he stated he would refuse to use people's preferred pronouns.
Matte claims that by doing so, Peterson "abuses" students on campus and that such a refusal is "tantamount to violence" and "hate speech." (Peterson was part of the discussion in the clip above, the full version of which is here.)
At Rate My Professors, Matte garners a "poor" rating with the main complaints being that he takes too long to grade assignments and to get back to students when they have questions.
MORE: Student officially changes personal pronoun to 'His Majesty' on campus roster
MORE: Transgender activists attack free speech rally for prof who won't say 'ze'
MORE: Philosophy prof calls homosexuality a 'disability,' Christian conference condemns him
Like The College Fix on Facebook / Follow us on Twitter
IMAGE: Shutterstock