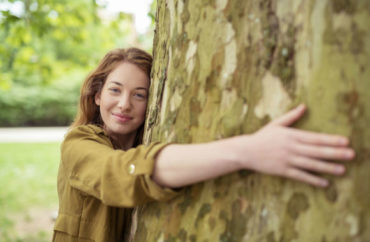 The University of Washington recently hosted a panel on how the Native American community perceives environmental justice.
The April 4 UW School of Social Work-sponsored event featured local and Canadian Indigenous scholars who "stressed the difference" between Indigenous and Western "settler society" relationships with the environment, The Daily reports.
UW's Michelle Johnson-Jennings, who is "heavily involved in land-based healing," said Westerners consider people and the environment as separate entities while the Indigenous do not. Of the latter view she said "Unless the water is clean and the air is clean and Mother Earth is healthy — we cannot be healthy."
The University of Manitoba's Michael Yellow Bird said Native Americans have "gratitude" for the land … they see it "as a gift."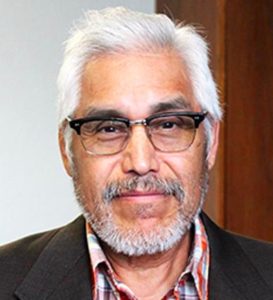 "Indiginous [sic] people have been here forever, for millennia, created a relationship with the land, but also created structures, created trails, earthen mounds, [all] destroyed by settler colonialism," Yellow Bird (left) said. He added that Western society is "rights based" while the Indigenous consider responsibility as paramount.
United Indians of All Tribes Foundation Executive Director Mike Tulee invoked the climate by claiming there's a "pressing need" for renewable energy. He said "Native lands" could support wind turbine and solar panel infrastructure.
MORE: University to offer 'Green Lives Matter' environmental justice class
Panelist Michael Spencer, a UW professor whose research "promote[s] health among Native Hawaiians through indigenous practices and values," raised a Catch-22 concern: If Native ideas and methods are utilized more and more, the Indigenous community has to be on guard against cultural appropriation.
Another focus of the panel was on storytelling. Panelists each took turns telling stories they'd heard from community members and elders; there were a great variety of tales, covering practices such as salmon runs, belief in water spirits, and mischievous animals. …

Tulee said that there needed to be less ambition to conquer nature and more emphasis on the approach of Indigenous peoples, instead of exploiting resources to make the almighty dollar. Yellow Bird said there needed to be reconciliation with Indigenous peoples, rebuilding trust with those communities.
The discussion was the second in a three-part environmental justice series. The final event will be May 23 on "Environmental Justice & Food Sovereignty" (a month after "Black Earth Day") and will feature Yellow Bird and Ray Williams of the Black Farmers Collective.
According to its website, the Black Farmers Collective's goal is "to build a Black-led food system by developing a cooperative network of food system actors, acquiring and stewarding land, facilitating food system education, and creating space for Black liberation in healing and joy."
MORE: Environmental Justice 101 – Professors argue capitalism abuses poor minorities through pollution
IMAGES: stockfour/Shutterstock; U. Manitoba screencap
Like The College Fix on Facebook / Follow us on Twitter