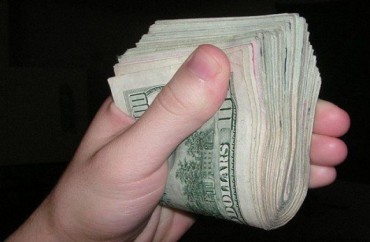 REPORT: 'If UC Berkeley economists are really opposed to income inequality and are concerned about low-paid workers, they might consider sharing some of their compensation with the teaching assistants, graders, readers and administrative staff at the bottom of Cal's income distribution'
Several UC Berkeley economics professors who support "income inequality" research each earn more than $300,000 a year, putting them in the top 2 percent of the public university's salary distribution, according to a recent report by a nonpartisan California think tank.
The report pointed out that the prominent scholars leading or advising the Cal Berkeley Center for Equitable Growth are richly compensated as professors, even as the center seeks to research ways to create economic growth that is "fairly shared," the center's website states.
But the California Policy Center report, using 2014 data from the state's public records, found Cal's equitable growth center's director, economics Professor Emmanuel Saez, earned an annual salary of just under $350,000.
The center's three advisory board members – all economics professors – made similar amounts: Professor David Card made $336,367 in 2014; Professor Gerard Roland took in $304,608; and Professor Alan Auerbach earned $291,782. That's not even including their pensions — equal to 2.5 percent times their final average salary times the number of years employed.
MORE: Law Prof Who Specializes in Poverty Makes $205,400 – Teaching One Class
Marc Joffe, a policy analyst with the California Policy Center and author of the report, said in a telephone interview with The College Fix that one way to solve income inequality lies more with businesses developing efficiency strategies to bring workers' wages up as opposed to academics' hand wringing over whether everyone earns the same.
He said UC Berkeley is a great school, but it is important to highlight that income inequality research from institutions of higher education, and elsewhere, must be addressed differently.
"I think there is an issue of jealousy that academics have toward business people. They think CEOs don't need to make as much," Joffe said, adding some academics believe their efforts are more noble than those in the private sector.
UC Berkeley campus officials declined a request from The College Fix seeking comment on the California Policy Center report.
Another vocal income inequality expert at UC Berkeley, Professor Robert Reich – former secretary of labor under Bill Clinton's administration who in 2013 helped produce the film "Inequality for All" – earned $263,592 in 2014, the think tank's report states.
"But Reich's salary was likely not his only source of income in 2014," it adds. "Reich makes himself available to give paid speeches through a number of speaking bureaus, charging a fee estimated at $40,000 per talk. He is also likely to receive some income from his books, movies and pensions from previous employers."
So how do professors who cannot avail themselves of similar speaking fees earn a little extra cash on the side? According to the California Policy Center report, they can get into the textbook-writing business, noting it "can be surprisingly lucrative, since many college textbooks sell for over $200 per copy."
"Last September, the Cal bookstore offered an introductory economics textbook for $294."
In the interview, Joffe also highlighted the enormous costs of books elsewhere, citing a study from Student PIRGs, a network of progressive student public advocacy organizations, that found the average cost of a textbooks is more than $200, and sometimes as high as $400.
MORE: Anti-capitalist professor makes students buy his book, then ignores it in class
Joffe, in his report, also pointed out the high dollar amounts others at UC Berkeley earn.
Daniel Dykes, who was the head coach of Cal's football team in 2014, earned $1.8 million in a year in which the team "went 5-7 … and did not make a bowl appearance." Dykes was the highest paid UC Berkeley employee in 2014.
"Dykes was followed closely by Jeff Tedford (at $1,800,000), the Bears' former coach who was still on the payroll in 2014 despite having been relieved of his coaching responsibilities. The next five highest paid UC Berkeley employees were also coaches," the report added.
"The hefty salaries and generous pensions awarded to Berkeley administrators, professors and coaches are funded by taxpayers – most of whom earn far less than these academic luminaries," the report concluded. "So if UC Berkeley economists are really opposed to income inequality and are concerned about low-paid workers, they might consider sharing some of their compensation with the teaching assistants, graders, readers and administrative staff at the bottom of Cal's income distribution."
Like The College Fix on Facebook / Follow us on Twitter