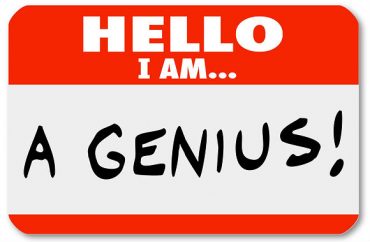 What is it with University of California campuses blowing money on PR campaigns that backfire?
Months after UC-Davis was revealed to have spent $175,000 to scrub the internet of references to campus police pepper-spraying protesters, and the UC system shelled out $158,000 to blanket the airwaves with good PR after a critical state audit, UC-Berkeley is facing scrutiny for money it spent on its scandal-plagued chancellor.
Just two days after Chancellor Nicholas Dirks said he was resigning, The San Francisco Chronicle published documents showing the school has spent more than $200,000 in barely a year to boost Dirks' profile:
It was in July 2015 that the campus hired Williamsworks, a Seattle consulting firm, to identify "fruitful domestic and international opportunities" for Dirks, such as TED talks, the World Economic Forum in Switzerland, and "elite media opportunities," according to documents obtained by The Chronicle. …

MORE: Berkeley builds 'escape hatch' for chancellor to avoid protesters

The yearlong contract called for UC Berkeley to spend $15,000 a month with Williamsworks and $8,250 a month with a subcontractor, Rosshirt. The companies agreed to "increase exposure and awareness" of Dirks' vision for higher education, elevate the chancellor "as a key thought leader," and "form key partnerships" so that potential donors would understand his philosophy. The efforts were part of a "branding strategy" for the campus.
Breaking: UC Berkeley invested in consultants to boost chancellor's image https://t.co/cXlbBwczfQ #UC #UCBerkeley pic.twitter.com/iSPwVqD34N

— Nanette Asimov (@NanetteAsimov) August 17, 2016
We'll miss Dirks. A short list of College Fix reports on the bespectacled, mustachioed "thought leader":
He has an office "escape hatch" from protesters (they once brought him cake)

He refused to call the Orlando nightclub massacre "terrorism"

Fifty years after his campus started the Free Speech Movement, Dirks argued free speech can "undermine a community's foundation" by making people feel unsafe

His public forum on funding public education got shut down by Black Lives Matter activists who complained about his salary
Read the story. (If the link goes to a subscription-only page, click it from reporter Nanette Asimov's tweet above.)
Chancellor says free speech 'undermines community's foundation'
MORE: UC spent $158K on Planned Parenthood's PR firm
h/t Peter Bonilla
Like The College Fix on Facebook / Follow us on Twitter
IMAGE: iQoncept/Shutterstock