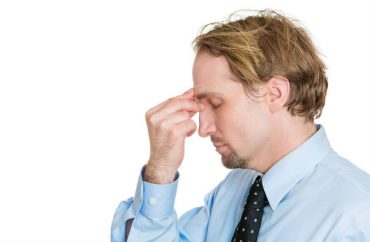 Here's the modern campus Left for you: The chaos which ensued Wednesday evening at the University of California Berkeley was "largely the work of outside anarchist groups" that "co-opted the media narrative" … while "the majority [of the protesters] remained peaceful."
So writes the editorial board of The Daily Californian. 
Even more ridiculous is its snide contention that invited speaker Milo Yiannopoulos "per usual, played the victim":
"After he fled protesters to the safe space of his hotel, he ranted on Facebook Live and whined to Tucker Carlson on Fox News. He and members of the Berkeley College Republicans mourned the 'death of free speech.'"
Right — because the "safe space" Milo sought from actual violence is akin to that needed by snowflake college students "triggered" by reading a particular term on a course syllabus.
The editorial also claims as fact that Milo had planned to "out" undocumented students at his talk, a charge he vehemently denies on Facebook.
But perhaps worst of all: "The protest was a grand display of the same freedom of speech Yiannopoulos uses to justify his incendiary, useless harassment."
More from the piece:
It wasn't the way we had hoped the night would unravel. His opponents could have defeated him without sabotaging the protest and blemishing rational liberal resistance. But one way or another, his supporters would have twisted the narrative to fit their agenda. …

The campus administration faced a lose-lose situation. Had they canceled the event, they would have neglected UC Berkeley's commitment to free speech. But by inviting Yiannopoulos, they invited chaos. They should have seen this coming — there's no way Berkeley would let itself be one-upped by UC Davis.

There were still steps the administration could have taken, however, to avoid the violence. It could have scheduled the event for earlier in the day, for instance, when anarchists could not shroud themselves in darkness.

At the end of the day, Yiannopoulos and his repulsive demeanor never belonged here. He isn't a productive member of society, and he certainly doesn't reflect the type of respectful and educated discourse UC Berkeley promotes.
Uh huh.
It's quite worth it to read the comments in response to the piece, all of which at press time blast the board. Here's a sample:
"My experience both as an undergrad at Cal, and as a sideline observer through the lens of the Daily Californian, has convinced me that the campus as a whole (students, faculty, administration) has taken total leave of its senses […]"
Indeed. And this would include former Berkeley professor and Labor Secretary Robert Reich who posited that the rioters were actually — wait for it — right-wingers:
h/t to Gary Fouse
Like The College Fix on Facebook / Follow us on Twitter
IMAGE: Shutterstock