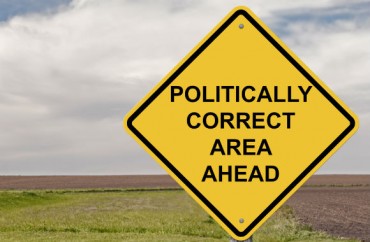 Staff and students at the University of California-Berkeley reacted to the terrorist horror in Orlando, Florida as you might expect — by making politically correct statements and getting basic facts wrong about guns in America.
Chancellor Nicholas Dirks, for example, said "Now, more than ever, we must come together to fight the forces of intolerance, strengthen the foundations of our democracy, and do what we can to eliminate the unlawful use of firearms."
What … does that last part even mean? Terrorists and criminals by their very nature make use of firearms in an "unlawful" manner.
Student Sergio Leon, "who identifies as queer," added that "(A gay club is) a safe space. You go there to have fun, to be yourself, to be free of all the oppressive behavior we face on a day-to-day basis."
Unfortunately, Mr. Leon, contemporary PC college terminology doesn't mean a thing to people who hate you and want to kill you.
The Daily Cailfornian reports:
Campus junior Coila Hodges — who was in Los Angeles to attend the L.A. Pride festival in support of the LGBT community — said the shooter's ability to purchase an automatic weapon to perpetrate such an act was "unacceptable." She added that, in light of this incident and the June 1 shooting at UCLA, she was very concerned for her personal safety.

"We're so helpless right now," Hodges said, but added that "nothing can scare this population."

MORE: Prof backs Trump's 'no Muslims' proposal

ASUC President Will Morrow said the student government would work to ensure that all groups — including the LGBT community and the Muslim community — feel safe and supported at UC Berkeley.

"We need to stand together as a student body to protect people who feel attacked because of their identity," Morrow said. "Islamophobia, homophobia and transphobia will not be tolerated on this campus."

Haroon Samimi, president of the Muslim Student Association at UC Berkeley, warned against the "politicization of such tragic situations" in a statement and criticized the tendency to make generalizations about any community after these events. He added that the association sends its condolences to the victims, their families and the LGBTQ community.
MORE: Islamic terrorism in U.S. may get worse, prof warns
To Ms. Hodges: The Orlando shooter, Omar Mateen, did not use an automatic weapon. He used a semi-automatic weapon. This means it requires a separate, individual pull of the trigger. Fully automatic firearms were essentially banned over eighty years ago by the National Firearms Act. This law was made even more restrictive in 1986.
As for Mr. Morrow and Mr. Samimi, if you truly want to "stand together" and not just engage in grandiloquent platitudes, perhaps you can disengage from your pocket "Political Correctness Hierarchy Handbook" for a second or two and have a discussion about Muslims' attitudes towards homosexuality.
MORE: Univ's top Muslim official supported 9/11 imam, recreating 'Islamic State'
Like The College Fix on Facebook / Follow us on Twitter
IMAGE: Shutterstock