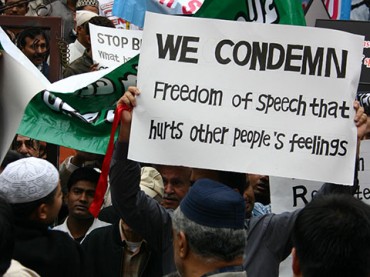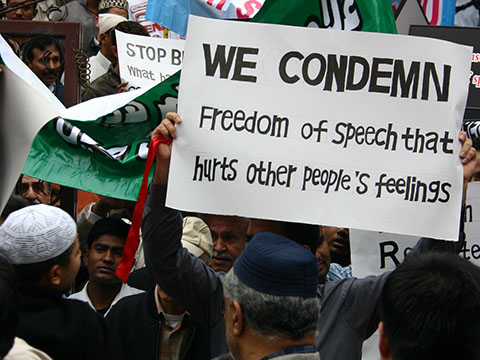 Comedian, pundit and HBO host Bill Maher is scheduled to speak at the University of California-Berkeley's December graduation, and students are already lining up to get him disinvited, citing his controversial remarks on Islam, the Daily Californian reports:
The Change.org petition was authored by ASUC Senator Marium Navid, who is backed by the Middle Eastern, Muslim and South Asian Coalition, or MEMSA, and Khwaja Ahmed, an active MEMSA member. The petition, which urges students to boycott the decision and asks the campus to stop him from speaking, has already gathered more than 1,400 signatures as of Sunday. …

"It's not an issue of freedom of speech, it's a matter of campus climate," Navid said. "The First Amendment gives him the right to speak his mind, but it doesn't give him the right to speak at such an elevated platform as the commencement. That's a privilege his racist and bigoted remarks don't give him." …

"(Jon) Stewart and (Stephen) Colbert are critical of religion, too, but Bill Maher has, on several occasions, said to rise up against religious people and religious institutions and take action," Ahmed said.

Navid's office launched a campaign called "Free Speech, Not Hate Speech" asking students to contact Chancellor Nicholas Dirks and Helena Weiss-Duman, the director of external relations.
Like The College Fix on Facebook / Follow us on Twitter
IMAGE: Sam Graham/Flickr