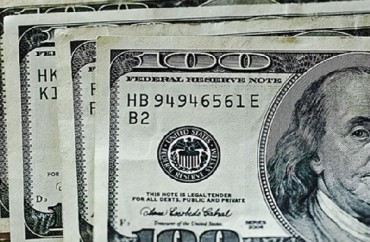 Students need only to 'identify' a certain way to receive monetary gifts
Special programs at the University of California, Davis offer narrowly tailored grants based on sexual orientation, "gender identity" and immigration status, The College Fix has learned.
UC Davis's AB540 and Undocumented Student Center offers a variety of grants intended for students who are in the country illegally. Among them are "emergency grants," a "bedding grant" and an "UnducoScholar award."
The emergency grants, which are capped at $500, stipulate that the recipient must have "AB540 undocumented status," must have a "DREAM Act application on file with UC Davis Financial Aid Office," and must have exhausted all other financial aid opportunities at the university.
However, it is unclear if it is actually necessary for recipients to have AB540 status to qualify. The emergency grant requests that "only those students who identify as AB540 / undocumented" apply for the loan.
Whether or not one can "identify" with such an immigration status without technically holding the status is unclear. The student center did not respond to The College Fix's requests for comment on the matter.
The center also offers students in the country illegally students a "bedding grant." The application material for that grant, which appears to comprise a gift of sheets and pillowcases, lays out no criteria students must meet in order to qualify for it; the instructions simply tell students to email the center's director and "explain why you would like the bedding."
Similarly, the university's LGBTQIA+ Resource Center distributes grants to "LGBTQIA+" students. "Since funding is limited," the application reads, "we ask that only those who identify as LGBTQIA+ and have no access to other resources and forms of continuous and abundant financial support utilize this grant."
Reached via email, Elizabeth Coté, a representative from the Center, told The College Fix: "There are no measures taken to confirm the identities of those who apply for grants. We utilize the criteria provided by the private donor funding this grant. Scholars either self-identify as meeting those criteria or not."
Julia Ann Easley, a campus spokeswoman, corroborated this procedure to The Fix via email: "A private donor funds the emergency grants available through the LGBTQIA Resource Center. To meet those criteria for the grants, students self-identify."
Easley also told The Fix that the grants for students in the country illegally are funded by "a combination of developed funds and U.C. Davis President's Undocumented Students Initiative."
We Are Aggie Pride distributes two different "awards" to UC Davis students. As with the grants listed above, these awards do not have to be paid back.
MORE: Smith College to offer scholarship to illegal immigrants
MORE: Iowa State University offers scholarships that appear to exclude white applicants
IMAGE: Flickr
Like The College Fix on Facebook / Follow us on Twitter