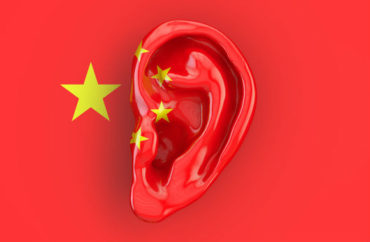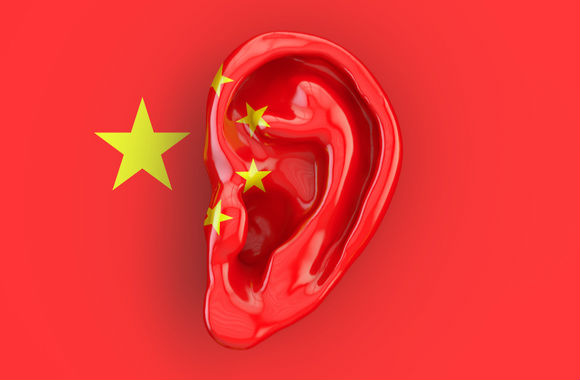 'Part of a rise in racist and xenophobic propaganda all over the world'
In a satirical news story making the rounds, the Chinese Communist Party thanks American media for recently giving them such positive coverage, and for free at that.
Apparently desperate to be liked by a government that censored doctors who sounded the alarm about the coronavirus in December, the University of California-Davis student newspaper The California Aggie has jumped on the pro-ChiCom bandwagon.
In a "breaking news" article late Wednesday that must be seen to be believed (archived here in case it's changed), reporter Alex Weinstein refers to a message criticizing the CCP – a government hated by many Chinese immigrants – as "xenophobic."
On Tuesday morning a shipping container on the edge of campus "was grafitied [sic] with xenophobic rhetoric that read, 'The Chinese Communist Party = a danger to society,' accompanied by a crudely drawn photo of a man wearing a surgical mask," Weinstein reported:
This graffiti is part of a rise in racist and xenophobic propaganda all over the world, taking place in the wake of the ongoing COVID-19 pandemic thought to have originated in Wuhan, China. From the alleged assault of an Asian teenager on a Philadelphia subway to #ChineseDontComeToJapan trending on Japanese twitter ー these incidents seem to be increasing in frequency.
Weinstein never explains how criticizing a government that undeniably worsened the coronavirus outbreak by silencing those who discovered it – and letting Lunar New Year festivities continue in Wuhan, the source of the disease – indicates hostility toward people from other countries.
The student reporter attempts to relate the graffiti incident to recent statements by the student government and administration that condemn discrimination, but it's clear neither is relevant to the CCP criticism.
The March 16 ASUCD statement urges the community to follow its Principles of Community by rejecting "xenophobia and discrimination attached to the coronavirus." It says nothing about political criticism being off-limits, but rather emphasizes that "the virus is not targeted to a specific racial population, nor should it be treated as such."
The March 15 statement from Chancellor Gary May and other top administrators is even less relevant to Weinstein's report. It doesn't mention discrimination in any context until the final paragraph of a lengthy list of "Campus Directives," simply asking the community to "collectively confront and reject any and all manifestations of discrimination."
MORE: College papers lecture us about 'racism' and coronavirus
IMAGE: AlexLMX/Shutterstock
Like The College Fix on Facebook / Follow us on Twitter