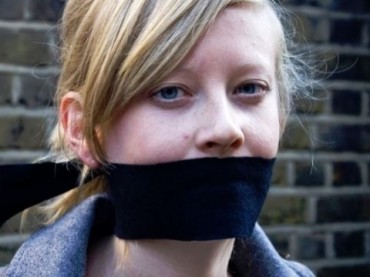 The University of California-Davis is essentially "demanding that its students pray, but defending that demand by allowing students to pray to whatever deity they choose," according to the Foundation for Individual Rights in Education.
Which gods do they get to choose from? According to FIRE, a series of "problematic" words and phrases – including "pimp" and "I'd hit that!" – in a "Violence Intervention & Prevention" online program on sexual assault and stalking.
Students are required to complete the program before they can register for classes, FIRE says:
One module of five focuses on "Attitudes and Beliefs That Normalize Violence." A section of that module on "Harmful Language," for example, instructs students that phrases like "I'd hit that!" or "I stalked him/her on Facebook" can "perpetuate a community's tolerance of inappropriate attitudes and behaviors." Next, students are directed to "[m]atch … words/phrases with why they are problematic." There is no option for students to argue that the phases aren't problematic, or to simply acknowledge that the phrases are considered problematic by many. Students must agree that they are problematic.
FIRE told the school it can't compel this speech from students under 71-year-old federal precedent, but the school responded that students don't have to take a "stance" on the words – even if they get everything "wrong," they still get credit for completing the training.
Not good enough, FIRE says: "But in order to complete the training, a student has to choose one of the answers proposed by UC Davis, all of which a student might disagree with."
Hence, you can pick your god as long as you pray.
Like The College Fix on Facebook / Follow us on Twitter
IMAGES: NoFreeSpeech/Flickr, UC-Davis