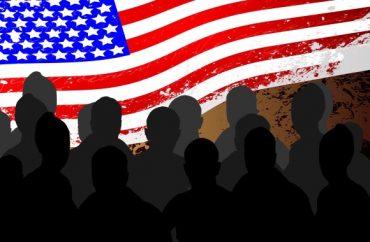 UC Irvine students furious over an upcoming "Rally for America" event to be hosted by Milo Yiannopoulos and the UCI College Republicans on Oct. 30 are supporting a petition calling for it to be canceled, saying the event will be "filled with hate and rooted in exploitation of non-white bodies."
More than 1,000 people have signed the "Stop Milo From Coming To UC Irvine" Change.org petition since it was launched two days ago.
The petition, in particular, bristles at the event planners' call to "wear your most culturally appropriating, offensive, triggering Halloween costume to the event for a fabulous costume contest" and "bring as much privilege as you can." The event serves as a rally for Republican presidential nominee Donald Trump, and is part of Yiannopoulos' "Dangerous Faggot Tour," in which he is visiting colleges across the nation to speak on various issues.
"As you can see," the petition states, "this event will be filled with hate and rooted in exploitation of non-white bodies … it will be a Halloween event in which they are openly supporting hate, dehumanization of POC, cultural appropriation, and bigotry."
UC Irvine student Bushra Bangee, the Southern California director of the Muslim Student Association West, has also called on her peers to report the event to the UC system's "intolerance" tracking division, saying it will give the system "databasing proof" of bigotry.
"These reports go straight to [the office of the president of the University of California] and it is important that our allies in administration have proof to be able to show higher up admin that this is an issue that needs to be dealt with on a larger scale," Bangee wrote on Facebook, a copy of which was obtained by The College Fix.
But UC Irvine College Republicans Chairwoman Ariana Rowlands told The College Fix that the rally allows students to get involved in the political process.
"The speech Milo will be giving on October 30 will be a speech in support of Donald Trump for president and has nothing to do with race, as the petition states," Rowlands told The College Fix.
"I think it is pitiful that students so desperately wish to remain in their echo chambers of false but comforting information that they would try and exhaust every method available to prevent themselves from hearing opinions that contradict their own," she continued. "This petition to stop him from speaking is the height of desperation."
When Yiannopoulos previously spoke on campus during the last school year, he was met with both fervent support and opposition by those in attendance.
Supporters and organizers combated the rowdy protests by handing out pacifiers to the protesters, while protesters spewed insults and hurled obscenities at those in attendance.
As a result, UC Irvine administrators placed sanctions on the UCI College Republicans' ability to meet and host events, but walked back those sanctions after nationwide uproar.
MORE: The time UC Irvine banned the American flag
MORE: UCI College Republicans vow fight: 'We will not be silenced'
Like The College Fix on Facebook / Follow us on Twitter
IMAGE: Shutterstock