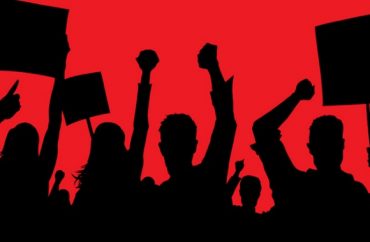 A group of students at the University of California Merced is calling for the campus police force to be disarmed, declaring officers' presence "harmful to the campus climate."
More than 300 students in the country illegally are enrolled at the University of California Merced, and only about 13 percent of its student population is white, the rest are students of color.
The protesters' demands come despite the fact that a campus police officer last fall used his weapon to stop a knife-wielding attacker, Faisal Mohammad, after he stabbed four people at the Northern California university. Mohammad was shot and killed by the officer, ending his stabbing rampage.
But the protesting students, who call themselves "UPPRISE," or Uplifting People Power to Resolve Issues of Spaces and Equity, say in a list of demands to campus leaders that the officers' presence "criminalizes its students to an alarming degree."
The biggest concern to the students, according to their demand letter, is that the university's plans to expand, which would likely mean more police officers on campus, would harm the "marginalized" and "disenfranchised" students at the school.
"The University of Califonia Merced is primarily made up of first generation low-income (61 %) students of color," the demand letter states. "UCPD and armed UCPD is harmful to the campus climate and thereby we demand the immediate demilitarization of UCPD."
After Mohammad's attack, campus leaders provided materials to students to write letters to UC police and the Mohammad family, but there were no protests of police during that time.
The demilitarization demand is one of several UPPRISE has made. The group also demands more cultural resource centers, more ethnic studies classes, and an increased number of diverse faculty "that more closely reflect our student population," its letter states.
The group makes these demands despite the fact that UC Merced is a Hispanic-serving institution and minority students are the majority population there.
But the expansion project would add new teaching, residential, research and student-support facilities to the school to keep up with the growing student population. UC Merced plans on having a student population of 10,000 by the year 2020, officials have said. That does not sit will with UPPRISE.
Its members stormed through a recent groundbreaking ceremony for the university's expansion plans. The students held up signs that read "We are done being your profit!"
Ironically, as the student demonstration marched through the crowd of attendees, a campus official could be heard on the microphone discussing how "respect is part of the fabric of this university."
MORE: At public university in Calif., only 13% of students are white
MORE: Undocumented students granted perks: Jobs, financial aid, legal support
Like The College Fix on Facebook / Follow us on Twitter