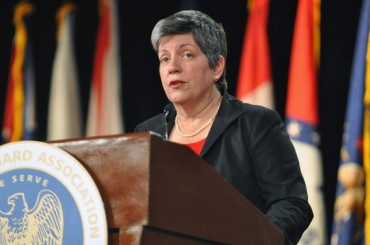 In a move to appease the strong contingent of radical leftist students in positions of power across the massive University of California system, UC President Janet Napolitano announced this week she will give $5 million to support undocumented students.
The decision comes on the heels of Napolitano's visits to campuses across the state in September, during which she got an earful from students who did not like her accomplishments as former Homeland Security secretary. In September, she was also presented with a list of demands from pro-illegal immigration student activists across the state, who called on her to make the public university system a "sanctuary for undocumented students."
The system consists of 10 campuses, and enrolls an estimated 900 undocumented students, according to UC officials in a statement.
"They are students who deserve the opportunity to succeed and to thrive at UC," Napolitano stated, adding she would set aside $5 million for resources such as trained advisers, student service centers and financial assistance.
The initiatives will be funded through one-time reserves that the president may allocate at her discretion, according to UC officials, who claim no tuition dollars or state funds will be used.
Click here to Like The College Fix on Facebook  /  Twitter: @CollegeFix
IMAGE: National Guard/Flickr