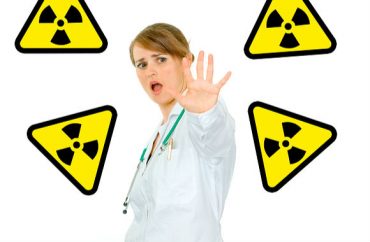 University offers support, promotion for recreational drug screening
A student group at the University of California Santa Barbara recently started providing students with free kits that allows them to "see what's in the drugs they've obtained before they use them," with the university offering promotion and support for the initiative.
The program was started by Patrick Dohoney, an student senator. Dohoney argues it's an effort to reduce the number of serious "drug-related emergencies" on campus, according to the campus newspaper The Bottom Line.
The system, which was paid for by a student fundraising effort, allows students to temporarily check out drug testing kits to be used at home. The kits are made to test the purity of the drug MDMA, popularly known as ecstasy. After testing the drugs, the student is required to return the test kit.
"It is very naive to deny the fact that there are students on this campus that are doing hard drugs," Dohoney told The Bottom Line. Dohoney did not return repeated requests for comment from The College Fix.
UC Santa Barbara is widely known for its party scene, ranking near the top of many "party school" lists over the years.
A campus spokeswoman defended the initiative in an email to The College Fix.
"Over the last few years we have had many conversations with our students about MDMA testing kits and we are very aware of how beneficial these and other safety practices can be for students," spokeswoman Jackie Kurta told The Fix.
"It is our understanding that a student group on campus has developed an initiative to fund and distribute these testing kits," Kurta added. "Although the Alcohol and Drug Program will not be providing funding for this initiative, we have offered to collaborate with the students to promote their efforts through our ongoing social media campaigns and outreach programs."
Kurta also noted that the UC Santa Barbara student group "Life of the Party" would be involved in the promotion of the drug testing kits. Life of the Party advocates for safe alcohol and illegal drug usage among students, advising on its website, for example, that students be cautious when "using illegal drugs or substances that are not prescribed to you."
One student, a colleague of Dohoney's, said the test kits were a welcome addition to campus.
"Patrick did have support of the entire Senate and it was not controversial at all," student senator Izabella Kipnis told The Fix via Facebook message. "Although the use of drugs is not encouraged, the Senate understood that it is better for students who plan to experiment with them to do it in a safe way."
Though UC Santa Barbara is assisting in the promotion of the drug testing kits, the university does not officially endorse drug use.

The university's stated policy on drug and substance abuse reads: "Unlawful manufacture, distribution, dispensing, possession, use, or sale of alcohol or of controlled substances by University employees and students… is prohibited."
MORE: UMich pilot program cracks down on alcohol, drug abuse
Like The College Fix on Facebook / Follow us on Twitter
IMAGE: Alliance/Shutterstock