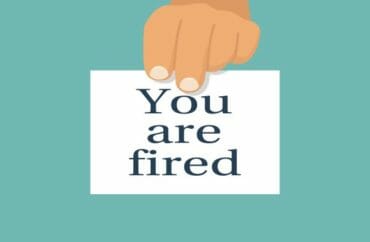 They wanted a major cost-of-living raise
The University of California, Santa Cruz on Friday fired several dozen striking graduate students, giving them the boot after the students refused to turn in undergraduate grades as part of the labor dispute.
Lori Kletzer, the school's executive vice chancellor, wrote on behalf of the university that it was "extremely disappointing to us that we have to take such a drastic step, but we ultimately cannot retain graduate students as teaching assistants who will not fulfill their responsibilities," CNN reports.
The protests had been ongoing for nearly three months, with hundreds of grad students in December announcing that they were withholding final grades until the university gave them a cost-of-living raise of over $1400. Toward the end of February, the activists escalated their tactics, refusing to teach classes, hold office hours or conduct research, basic parts of the job of most graduate students. The protest was not authorized by the union representing the grad students.
The movement's Twitter account announced on Friday that the school had dispatched a letter "notifying 54 strikers that they are fired." The school cited an "abandonment and sustained willful dereliction of your job responsibilities" as a factor motivating the firing.
We are fired and it's official. @UCSC terminated student workers engaged in #ucscstrike strike for a Cost of Living Adjustment (#COLA). Did we get a COLA? No! So why would we stop striking? #cola4all pic.twitter.com/rLOx6FfQlt

— ON STRIKE!!!: #COLA 4 UCSC (@payusmoreucsc) February 28, 2020
In response to that decision, the activists called for "the cancellation of classes on Monday and for everyone to join us on the picket for a press conference at 9am." The group added that "the picket will continue, everyday [sic] next week (Mar 2-6), 7:30am-5:30pm at the base of campus, with General Assemblies at 4:30pm!"
Socialist presidential candidate Bernie Sanders, meanwhile, called the university's decision "disgraceful" and urged the school to "stop this outrageous union busting and negotiate in good faith."
Cost-of-living strikes have popped up at nearly every University of California campus. Last week grad students at the University of California, Santa Barbara announced a strike of their own, while activists at UC Davis are withholding grades in an effort to get a COLA raise.
MORE: Graduate students strike for $1800 'cost-of-living' adjustment
IMAGE: hvostik / Shutterstock.com
Like The College Fix on Facebook / Follow us on Twitter