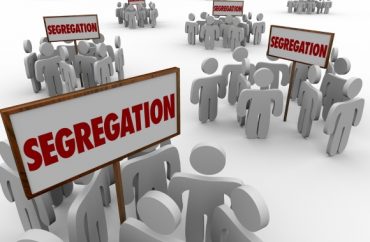 University 'reviewing' the request
An alliance of student groups at the University of Chicago has demanded  that the institution  provide a racially segregated orientation program this fall "specifically for incoming students of color" — a request under review by campus officials.
"We are reviewing and continuing dialogue," university spokeswoman Marielle Sainvilus told The College Fix via email regarding that demand and 49 others lodged recently by the student groups.
The segregated orientation, which would evidently take place in addition to the general student orientation, is among a list of more than 50 demands for the university's administration that were mainly focused on racial issues.
Calling themselves "UChicago United," their sixth core demand was for the "creation of a pre-orientation program specifically for students of color." The program, according to the group, "would familiarize students with campus resources and multicultural registered student organizations" and "ease the transition to the university's campus climate and academic demands."
UChicago United did not respond to The College Fix's requests for comment.
In addition to the pre-orientation program, the group demanded that the university hire more non-white professors and force professors to "include more insight from Black authors, specifically Black women" in the core curriculum for social science and humanities classes.
The alliance also demanded the creation of "cultural houses, specifically a Black house, a Latinx house, and an Asian house." The group additionally demanded a "Latinx Cultural House," evidently a separate institution from the proposed "Latinx house." The Latinx Cultural House would "cater to the needs" of international and illegal immigrant students.
When asked about the list of demands, university spokeswoman Marielle Sainvilus responded that the University of Chicago has "held dozens of meetings, open forums, and conversations on diversity and conclusion and [they] have more meetings planned before the end of the academic year" and that university officials "look forward to continued dialogue."
When pressed as to whether or not the university would permit racially segregated orientation programs, Sainvilus told The College Fix: "We are reviewing and continuing dialogue."
MORE: Cal State LA offers segregated housing for black students
MORE: Black students demand segregated spaces from white students
Like The College Fix on Facebook / Follow us on Twitter
IMAGE: Shutterstock