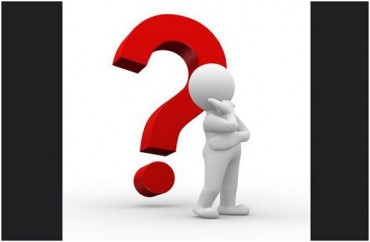 When UCLA basketball star Lonzo Ball allegedly pulled his hamstring in the team's NCAA Sweet 16 game against Kentucky, his dad knew it would lead to the team's defeat.
That's because the squad ended up fielding three white players for most of the rest of the game.
According to The Ocean County Register, in an Al Campanis moment LaVar Ball said "Realistically you can't win no championship with three white guys because the foot speed is too slow.
"I told Lonzo – 'One of these games you might need to go for 30 or 40 points.' It turned out the [sic] that was the one game."
The elder Ball apparently was referring to UCLA starters TJ Leaf, Bryce Alford and Thomas Welsh, who combined netted 39 points in the loss to Kentucky.
CBS Sports.com notes that none of UCLA's "three white guys" was "beat off the dribble possession after possession" in the game — that "honor" went to Lonzo Ball.
CBS sportswriter Gary Parrish writes "Also worth noting: Duke's 2010 national championship team had three white starters — Jon Scheyer, Kyle Singler and Brian Zoubek — and five of the eight Blue Devils who played in the title game that year were, to use Ball's phrase, 'white guys.'"
The younger Ball never mentioned the hamstring after the game, and UCLA coach Steve Alford thought his player was OK.
ESPN.com reports that LaVar said his comments about the (white) players were "misunderstood."
"I love those guys," LaVar Ball said Friday.

Ball attempted to clarify those comments Friday during an interview with ESPN 710 LA. "I am not saying I don't like the white guys and we lost because of them. No — that's how they twisted it up," he said. …

"I love Bryce because he's Alford's son and he's always been nice to me," Ball said. "TJ Leaf — Zo's friend, always nice and respectful. Thomas Welsh — one of their most intelligent players, very nice, respectful.

"But like I said, they're going to do their thing and we're going to do our thing. So don't wear your feelings on your sleeve and think it's a direct punch at you guys, because it's not."

Ball also said he was not blaming Leaf, Welsh and Alford for the loss.

"I blame one person every time they lose and it's the same person all the time. It's my son," Ball said. "He's at the head of the front and I blame him regardless if he had 30 points and 20 assists. It doesn't matter. It's already been said. Like he said, he didn't make enough plays for his team to win."
MORE: Teammate starts fundraiser for b-ball captain suing Yale over questionable rape expulsion
MORE: University of Illinois segregated black basketball players from whites, lawsuit says
Like The College Fix on Facebook / Follow us on Twitter
IMAGE: Damian Navas/Flickr