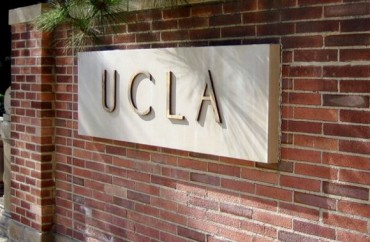 UPDATED
TA says UCLA disingenuously cites 'privacy' as reason for stonewalling
Today marks the one-year anniversary of professor Keith Fink's filing of a grievance over his ousting from UCLA—an ousting UCLA remains silent about despite multiple requests for an explanation.
Signs of friction emerged between the communication studies lecturer and his department chair a year and half ago, when the chair effectively blocked students from enrolling in Fink's "Free Speech on Campus" class.
Since then, UCLA has been uncooperative with the conservative professor's attempts to receive the documents relating to his termination.
"In all instances, UCLA is stonewalling at every juncture," Andrew Litt, Fink's former teaching assistant of two years, wrote in an email to The College Fix, speaking on the professor's behalf. "They don't want us to uncover the discussions held amongst administrators about Fink's speech, political beliefs, and advocacy for students."
'Absurd' to refuse arbitration
More than a dozen individuals have submitted California Public Records Act requests for documents relating to Fink's termination, according to Litt, who now serves as a clerk in Fink's law firm.
They include former students who became interested in the case, people who wrote letters on his behalf, and fellow attorneys or people within Fink's law firm.
Litt said the idea was to have as many requests as possible, as opposed to one long request. None of the requests has been successful.
Fink also requested that an independent arbitrator hear his claims as a neutral third party. UCLA denied the request without providing specific reasoning. The university declined to comment for this story.
"That UCLA refuses to have Fink's matter heard by an objective third party is absurd and clearly evidences their unwillingness to afford him even a scintilla of due process and fairness," Litt wrote.
Litt provided The Fix with a letter from UCLA that was "representative of many" Fink's supporters had received. The letter rejected the CPRA requests on the grounds of "unwarranted invasion of personal privacy," a right that Fink has "repeatedly and continues to explicitly waive," Litt wrote.
Only professor with this problem
Fink had taught at UCLA since the 2007-2008 academic school year.
For the winter 2017 "Free Speech on Campus" course, an unenrolled student attended the first class and obtained a "permission to enroll" form from Fink. The form was denied, which was unusual for the communication studies department. No other professors reported similar issues.
Fink was an outspoken conservative on campus, teaching in his class about speech issues on UCLA's campus, and oftentimes being critical of the UCLA administration for its treatment of student speech rights, The Chronicle of Higher Education reported.
Fink's teaching assistants blamed the blocking on new department chair Kerri Johnson and anti-conservative sentiment against Fink. Johnson defended herself, saying that she was unaware of Fink's political alignment when she did not allow students to enroll in Fink's class. Fink was the only known professor who encountered this problem.
Filing a grievance
Months later, Fink ramped up his claims that UCLA was targeting him, saying UCLA had "done everything it can to rig" his performance review. There was also a closed-door meeting on Fink's performance review that Fink compared to a "modern day star chamber." He alleged in his candidate responses that the department denied his right to a fair review.
In June 2017, the escalation between the two sides resulted in UCLA terminating Fink after he failed his performance review.
Litt told The Fix at the time that the decision was "entirely politically motivated." He called it an "injustice to the students and the taxpayers of the state, a threat to all teachers and academic freedom and a slap in the face to the notion of due process and fundamental fairness."
Fink has found support from UCLA students. An online petition criticizing UCLA for its "mistreatment" of Fink has garnered 1,350 signatures since its creation last year.
On July 26 of last year, Fink filed a grievance against UCLA for failing to provide him with proper notice before his review. He said it "repeatedly invented" procedures and criteria and gave less credit to student evaluations that Fink solicited and provided for the university during his review.
Litt wrote that UCLA has not been responsive in producing documents in response to the grievance.
Editor's Note: This article was updated to clarify wording that Professor Fink requested an independent arbitrator.
MORE: Assault on academic freedom at UCLA
MORE: Fired free speech professor warns: no one is safe
IMAGE: Chris Radcliff/Flickr
Like The College Fix on Facebook / Follow us on Twitter