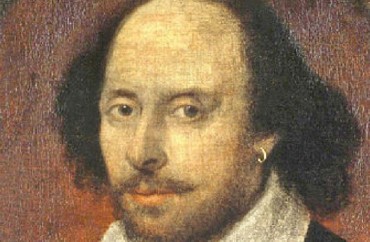 An 'immigrant, gay lens'
A trio of graduate students at UCLA have "adapted" the Shakespeare classic "Romeo and Juliet" to tell an "inclusive"  love story between a white man (Romeo) and a Latino man (Julio).
As reported by The Daily Californian, creator Oscar Emmanuel Fabela said he was inspired by "Hamilton: An American Musical," and by often having been typecast as a gangster or thug due to his sexuality and ethnicity. (Gays are typecast as gangsters?)
Other than the play's title — "Romeo and Julio" — some pronouns and a few gender-specific terms, Fabela, along with co-producers Lesley Elizondo and Beth Lane, didn't change much else.
"This story, being put through an immigrant, gay lens, still works," Fabela said. "We can use this over 400-year-old text and change nothing but the pronouns and it's still relevant."
The timelessness of the text gives the play enough flexibility to be adapted for LGBTQ and Latino communities, Fabela said. The original play features a scene in which Romeo must flee the country after killing a man. In the students' version, graduate student and cinematographer [Lesley] Elizondo directed Fabela not to let go of his on-screen lover Romeo, who must leave Verona, Italy, forever after being banished for his crime.

As a Mexican immigrant, Fabela said he used his own fears of loved ones being banished from the country to inform his emotional choices while acting. He thought of them as he performed his scenes, and the tears he shed in the film were genuine.

"I lost it, because I know what it's like to have that fear that one day your family will be just gone," he said.

Fabela said he has friends who are immigrants and who are in same-sex marriages. The film's use of a gay, male, Latino Juliet puts a new spin on the classic and raises the question of whether the men can't be together due to their race or gender, Fabela said.

"That's the question of the film: Why are they not allowed to be together? That's what I want people to walk away with," he said. "It's pointless hate and marginalization that's keeping their love apart, but they're willing to fight through anything to be together."
Elizondo added that the play "creates an intersection of communities" since Julio isn't a white guy; however, the creators avoided "stereotyping" Julio by not giving him Spanish-accented English.
It doesn't yet appear that any students from English or Italian backgrounds have complained about Fabela and company engaging in cultural appropriation.
MORE: Bucking 'cis-white-hetero-patriarchy,' students inject transgenderism into Shakespeare
MORE: University to hire professor who can teach Shakespeare through social justice lens
IMAGE: Twitter
Like The College Fix on Facebook / Follow us on Twitter