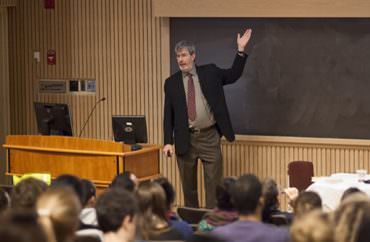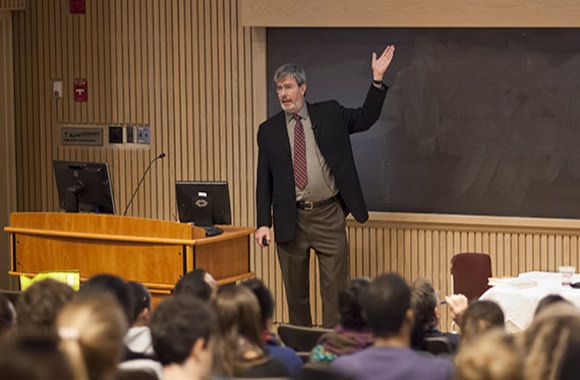 Affirmative action hurts more minority students than it helps.
That according to Richard Sander, a professor in the UCLA law school, who during a speech at a meeting of the Bruin Republicans on Wednesday argued that affirmative action creates the unexpected problem of "mismatch," a data-backed critique of the preference program.
The mismatch hypothesis, as explained by Professor Sander, is "that students will learn less when they are surrounded by students who had scores 10 points higher than them than if they were surrounded by students who had similar scores."
In other words, when students with lower credentials than their peers are accepted into more challenging universities they can suffer academically as a result.
Sander made it very clear in his talk that mismatch is not just about race, but can also be about legacy status, people attending on athletic scholarship, or any student who was chosen for the school based on a preference rather than test scores.
Sander said he believes his theory can explain why so many minority students, particularly African-American and Latino students, drop out of school.
"Because they were given preference, they are not learning as fast as their peers, so they become discouraged with education and decide to flunk out," Sander said.
Sander said when he uses the term "affirmative action," he refers to the large admissions preferences made in each wave of college admissions, not in the overall idea of affirmative action, which is to help minority students receive the same opportunities as their white counterparts.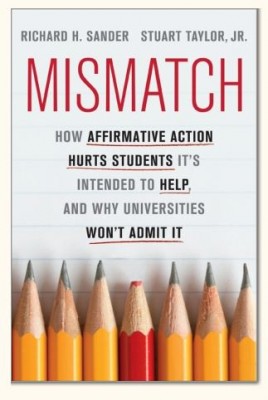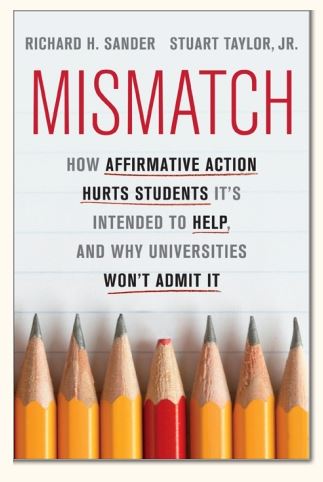 Sander is co-author of the 2012 book "Mismatch: How Affirmative Action Hurts Students It's Intended to Help, and Why Universities Won't Admit It." The mismatch theory was cited by Supreme Court Justice Antonin Scalia in 2015 during oral arguments in the Supreme Court's second hearing of the famous affirmative action case of Fisher v. University of Texas.
Sander, in his talk, cited several different research studies to affirm the mismatch theory, including his own 2004 study, "A Systematic Analysis of Affirmative Action."
Another study was done at the Air Force Academy, where the highest ranking students were put with the lowest ranking students into one class, and the middle-range students were put into another class. What the research found was, by removing middle-range students from the class, the lower-ranked students began to perform worse, a clear indication mismatch is in some way involved with performance.
Sander said that while this seems like a topic that should receive more attention, academia tends to sweep the information under the rug or try to discredit it. He cited a situation stemming from his own campus as an example.
"Michael Schill (the former dean of the UCLA Law School) told me privately that he thought it was a breakthrough study," Sander said. But after it was published, Sander said that Schill sent an email to the student body suggesting "there are those of us who seriously question the credibility of this research."
Sander cited additional examples in which editors of peer-reviewed journals, including one at the University of Pennsylvania, told him privately they would publish his study, then later had to back out due to their financial backers' dislike of the content of the study's findings.
Bruin Republicans President Jordan Sadlier said his group hosted the speech to educate themselves about the affirmative action debate.
"We really wanted Professor Sander to speak, and he chose this topic because he is an expert in it. I had never heard of mismatch before tonight, but it is definitely something that should be researched more," he told The College Fix.
Several Bruin Republicans at the event expressed support for allowing the research to be published, and giving people an opportunity to form their own opinions on it.
IMAGE: Courtesy photo
MORE: Whistleblower Professor Exposes Race-Based 'Cheating' at UCLA
Like The College Fix on Facebook / Follow us on Twitter