Johnathan Perkins, the director for race and equity at the University of California, Los Angeles, appeared to wish for the death of black Supreme Court Justice Clarence Thomas.
Writing in a tweet March 24 he stated that "No one wants to openly admit [we all] hope Clarence Thomas dies."
"This whole rule we're not to wish ill on people is silly," the tweet continued. He ended with calling Thomas' wife, whom he did not mention by name, "treasonous."
Virginia "Ginni" Thomas has been accused by Democrats of working behind the scenes to overturn the results of the 2020 presidential election.
"Uncle Thomas is a sexist token who's committed himself to making us all share in he and his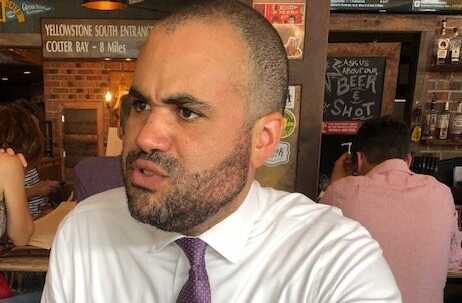 treasonous wife's misery," Perkins (pictured) concluded his tweet.
Perkins set his Twitter feed to private by Monday, according to Fox News, which reached out to Perkins for comment, but the scholar hung up on the news agency.
The Supreme Court said Friday that Justice Thomas had been released from the hospital after having been admitted a week earlier following flu-like symptoms, according to The Wall Street Journal.
"Uncle Thomas" refers to "Uncle Tom," a derogatory term for a black figure thought to be "submissive and spineless," according to Britannica.
Uncle Tom, a character in the 1852 antislavery novel "Uncle Tom's Cabin," has been criticized by Malcolm X and others for his subservience to his white masters.
UCLA's Perkins "is a public academic, higher education attorney, lecturer and podcast co-host of black&," according to his personal website.
"His activism and academic work is rooted in antiracist allyship and the effects of individual and institutional bias."
Anna Spain Bradley, vice chancellor for Equity, Diversity and Inclusion at UCLA, said in a statement to Townhall.com: "This tweet does not reflect my or UCLA EDI's views."
MORE: Black law students demand better access to Justice Clarence Thomas' course
IMAGES: Twitter/LibsofTikTok, Johnathansperkins.com
Like The College Fix on Facebook / Follow us on Twitter