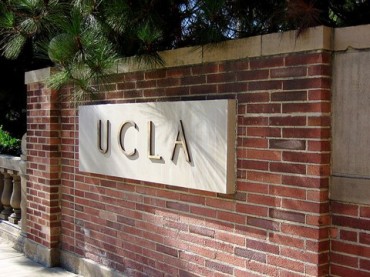 UCLA has reportedly rejected a $3 million gift from disgraced LA Clippers owner Donald Sterling, as a result of the widely-reported racist remarks Sterling allegedly made on tape.
I was so inspired by this decision. UCLA officials are sending us the message that they are willing to die for tolerance. Actually, I guess they are willing to let others die for tolerance, which isn't quite the same thing if you really think about it. But still, it's incredibly not racist.
Heaven forbid that we should cure people with kidney disease with money that used to belong to a bad person. It would probably be better to just let all the sick people suffer.
Like I said, this is a great choice by UCLA. Because money that is not tolerant and diverse money is not worth using to save people's lives, I think anyone with a sick child or parent member would agree.
And if UCLA were to take the money and use it to ease the suffering of someone with kidney failure, for instance, that would mean that UCLA 100% endorses Sterling's alleged racist statements. Actually, it would signal a 110% endorsement.
Do you follow me so far?
And if you think that our nation has gone so race crazy that money that ever once belonged to an alleged racist is now considered "dirty money" and must never be used for any good, redeeming, benevolent purpose ever again, they YOU are crazy.
It is so much better for humanity if Donald Sterling takes that $3 million and goes out today to buy a Buggati Veyron, plated in solid 24 karat gold. Because at least then, the sensitive very very not racist officials who run UCLA could sleep well tonight knowing that they hadn't taken money from an alleged racist in order to do something good with it.
It would probably be better to go ahead and burn every dollar Donald Sterling has in a huge billion dollar anti-racist bonfire than to actually take any of that money and use to help feed the poor or find a cure for cancer.
Did I mention that the officials at UCLA are most definitely not racist? They aren't. They actually increased the odds that a child with kidney disease will die a premature death just to prove it. That's how incredibly, undeniably not racist they are. It's almost like they'd kill to prove it.
No they aren't racists. They're cowards.
Nathan Harden is editor of The College Fix and author of the book SEX & GOD AT YALE: Porn, Political Correctness, and a Good Education Gone Bad.
Follow Nathan on Twitter @NathanHarden
(via Drudge)
Like The College Fix on Facebook / Follow us on Twitter