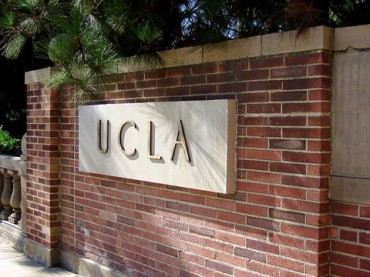 ANALYSIS: Blatant act of anti-Semitism shocks UCLA community
A UCLA student this week declared in an op-ed in The Daily Bruin that members of the university's student government should apologize for its recent discriminatory act.
Written by student Rachel Frenklak, it highlighted an Undergraduate Students Association meeting last week during which many of its council members opposed the confirmation of a student to a subcommittee – based on the fact that she is Jewish.
It was a clear and shocking example of anti-Semitism, and the incident has raced through social media outlets and prompted concern and outrage among many in the UCLA and Jewish communities.
At the Feb. 10 hearing, several members did not want to confirm Rachel Beyda to the association's judicial board, the committee that determines if the student government's actions comply with its bylaws. Essentially council members argued Beyda's Jewish heritage is not compatible with the interests of the UCLA student government.
By Frenklak's account, Beyda had been previously confirmed by the three-member council appointments review committee, and was thoroughly qualified for the position. However, after Beyda introduced herself and made the case for her confirmation, the subsequent question and deliberation period took a disturbing turn.
(Pictured: Rachel Beyda)
Student government member Fabienne Roth commenced the question period by asking Beyda: "Given that you are a Jewish student and very active in the Jewish community, given that recently…(inaudible)…has been surrounding cases of conflict of interest, how do you see yourself being able to maintain an unbiased view in…(inaudible)…?"
At this point the Undergraduate Students Association president, Jewish student Avinoam Baral, interjected that "questioning a candidate's ability to remain unbiased simply on the basis of her being a member of a particular community is an inappropriate question that we would not feel comfortable asking student members of other communities."
The "case" marked by a "conflict of interest" that Roth referred to is likely the case brought before the judicial board last year by Students for Justice in Palestine against two members of the student government. It was brought in the aftermath of the USAC vote on the unsuccessful Boycott, Divestment, Sanctions affiliated "Resolution to Divest from Companies that Violate Palestinian Human Rights."
SJP alleged that the two student council members in question were ineligible to vote on the matter, per student government bylaws, because they had taken prior trips to Israel funded by outside Jewish groups. SJP claimed these students' affiliations with outside Jewish groups provided prima facie evidence of a "conflict of interest."
Roth drove at the same principle when she questioned Beyda's ability to remain unbiased merely because of her outside affiliations.
After Baral rejected the question, a second council member, Negeen Sadeghi-Movahed, posed the same question using less obvious terms. A third council member piggy-backed on the previous questions by asking Beyda what she thinks constitutes a conflict of interest.
"Rachel was asked to leave the room for council discussion," Frenklak recounted. "What followed was a disgusting 40 minutes of what can only be described as unequivocal anti-Semitism during which some of our council members resorted to some of the oldest accusations against Jews, including divided loyalties and dishonesty."
Half of the student council expressed at least some opposition to confirmation due to Beyda's affiliations, and four councilmembers initially voted not to confirm based on such opposition.
"For some reason, I'm not 100 percent comfortable. I don't know why," council member Sadeghi-Movahed had said during the meeting. "I'll go through her application again. I've been going through it constantly, but I definitely can see that she's qualified for sure."
Council member Roth said that she was opposed to confirmation, despite Beyda's qualifications, because she is "part of a community [the Jewish community] that is very invested in USAC."
After the initial vote failed to confirm Beyda, Frenklak writes that an attending faculty member stepped in to point out how USAC's prohibition of conflict of interest, which includes "perceived conflict of interest," is essentially impossible to comply with as it is subject to the perceptions of whoever happens to be a current council member. The faculty member stressed the importance of distinguishing between perceived and actual conflicts of interest.
After the faculty member's emendation to the seemingly obstinate discussion of conflict of interest, the council members eventually unanimously approved Beyda for the position.
Nonetheless, Frenklak said she believes that the four members' initial vote against Beyda constitutes a bold-faced act of anti-Semitism.
In addition to Frenklak's op-ed, the Daily Bruin published an editorial admonishing council members.
"Religious affiliations and ethnic identity should not and do not disqualify someone from being an effective judge," it stated. "And yet, at Tuesday night's Undergraduate Students Association Council meeting, that's exactly what council members were arguing."
"Barring the dubious legality of not appointing someone based on his or her religious identity, the controversy over Beyda's appointment makes little logical sense," the editorial added. "The extent of Beyda's involvement in Jewish community groups is irrelevant to her ability to execute her job on the Judicial Board. Suggesting otherwise implies that any person with any kind of community identity cannot make objective decisions on the board."
The UCLA "Principles of Community" states:
We do not tolerate acts of discrimination, harassment, profiling or other conduct causing harm to individuals on the basis of expression of race, color, ethnicity, gender, age, disability, religious beliefs, political preference, sexual orientation, gender identity, citizenship or national origin among, other personal characteristics. Such conduct violates UCLA's Principles of Community and may result in imposition of sanctions according to campus policies governing the conduct of students, staff and faculty.
It remains to be seen whether Undergraduate Students Association council members who assumed Beyda may vote a certain way based on her religious beliefs, and thus profiled and discriminated against her, will be subject to sanctions.
College Fix reporter Josh Hedtke is a student at UCLA.
Correction: A previous version of this story incorrectly stated that the two students on the student government's judicial board who were charged last year with a conflict of interest by Students for Justice in Palestine for traveling to Israel and being involved with Jewish groups were Jewish. They are not. 
Like The College Fix on Facebook / Follow us on Twitter