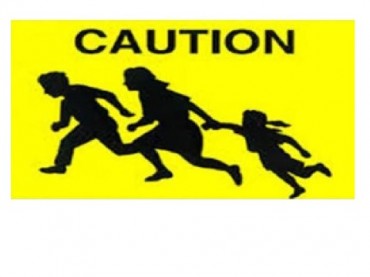 Last week, UCLA hosted a workshop titled "Undocumented and Acting Up: Queering Sovereignty in the Immigrant Rights Movement" led by New York University's Cristina Beltrán.
In it, Beltrán utilized "insights of queer theory to analyze the political practices of undocumented activists, particularly those who identify now or in the past as DREAM activists."
In other words, illegal immigrants should reject the "politics of shame and stigma" and … come out.
More, from UCLA's Department of Political Science:
While the practice of coming out has prompted various scholars to note the connections between immigration and LGBT politics, I argue that what is most powerfully queer about undocumented youth activism has to do with its dual critiques of sovereignty, state action, and preventable death. Turning to writings on AIDS by Gil Cuadros and Douglas Crimp, I explore the resonances between ACT UP's critique of unnecessary fatalities due to government inaction and indifference to the AIDS crisis and the mass deaths occurring along the U.S.-Mexico border. At times characterized as less than human, both "homosexuals with HIV/AIDS" and "illegals" are populations whose death and suffering are disregarded since the communities in question "brought this on themselves."
In the abstract of her full paper, Beltrán goes on to say that "Both AIDS activists and the movement for undocumented rights have an ambivalent relationship to the state that seeks to expose government failure while trying to enlist the state's resources."
Which appears to translate to "the government is to blame for our problems, so give us money."
Some of Professor Beltrán's areas of research and interest should not be surprising: feminist theory, race and ethnicity, gender and sexuality.
According to her personal webpage, Beltrán has been a frequent guest on MSNBC's "Melissa Harris-Perry Show."
Read the full workshop abstract. (Includes a link to Beltrán's full paper.)
h/t to The Daily Caller.
Like The College Fix on Facebook / Follow us on Twitter