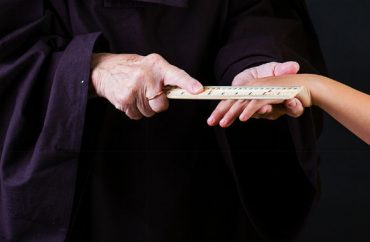 Accused student's victory didn't help 'a large class of persons'
The University of California-Santa Barbara suspended an accused student based on physical abuse claims that his non-student accuser recanted before the Title IX investigation started.
It did not lift the "interim" suspension, which prevented "John Doe" from starting his freshman year, until a judge ordered it to let him back on campus with no restrictions in spring 2017.
Santa Barbara Superior Court Judge Thomas Anderle said the university's conduct through the process was "arbitrary and unreasonable." UCSB fully exonerated Doe more than a year later.
Yet the public university will pay Doe less than $5,000 for the trouble it has caused him since fall 2016.
In an Oct. 23 order, Anderle flatly rejected a motion by Doe's attorney for nearly $465,000 in "private attorney general fees" under California law. The statute is intended to reward plaintiffs who enforce "an important right affecting the public interest" that helps a "broad class of citizens," as if they were acting as attorney general.
In Doe's case, that class was accused students whose institutions deprive them of due process in disciplinary proceedings. But Anderle said even though Doe's lawsuit "affects the public interest," his victory did not bring a "significant pecuniary or nonpecuniary benefit on the general public or a large class of persons."
Doe's lawyer Bob Ottilie said in a press release that he's appealing the denied attorney's fees to a state appeals court.
The student is also appealing Anderle's summer ruling that rendered his lawsuit moot, according to Ottilie. Doe and the judge disagree on whether the suspension has actually been cleared from his record.
Judge won't give accused student massive attorney's fees: His victory didn't significantly benefit the publ… by The College Fix on Scribd
His ex later admitted 'he had not hit her'
The Title IX proceeding involved Doe and his ex-girlfriend, who was never a student at UCSB and attended another college in San Diego County.
Doe alleged that she blackmailed him as he headed to UCSB, threatening to release a video of them in a "scuffle" if he talked to females on campus.
She eventually tweeted an edited version of the video with the aim of "protect[ing] other women from being battered." The video gave the impression that Doe hit her as the screen goes dark and only audio can be heard.
Informed of the video by another UCSB student, the university sent its campus police to San Diego to arrest Doe. Margaret Klawunn, vice chancellor of student affairs, immediately suspended Doe without hearing his side of the dispute. His girlfriend never filed a complaint.
MORE: UCSB official chastised by Anderle for hiding evidence
Within days a San Diego judge determined Doe was not a threat to anyone. The district attorney dropped two charges shortly thereafter, and another judge dropped the third after Doe's ex-girlfriend admitted "he had not hit her," Anderle's summary says.
But despite the dropped charges and the ex-girlfriend's admission, UCSB opened a Title IX proceeding and kept Doe suspended for the next several months.
Anderle originally denied a stay of the suspension because it wasn't a "final administrative order," but a state appeals court overturned him.
That led the trial judge to grant Doe's sought injunction. Anderle blasted UCSB for violating Doe's due process with a suspension that was "unlimited in both duration and scope," and for doing nothing more in 200 days of investigation than interviewing Doe.
University admits 'procedural error that materially affected the outcome'
The university's behavior after Anderle's spring 2017 order explains why the judge did not make it pay more than $4,714.91 to cover Doe's court costs.
After an administrative hearing more than a year later, UCSB's Interpersonal Violence Appeal Review Committee agreed with Doe that his evidence and witnesses were "unreasonably excluded" throughout the adjudication.
"This constitutes a procedural error that materially affected the outcome in that the investigation was not thorough," according to the committee's April 18 decision.
It noted that the investigation did not look into Doe's theory that his ex-girlfriend tried to "create a situation that would look like abuse for blackmail purposes."
The committee also found "credible" his lawyer Ottilie's testimony – that the ex-girlfriend told the lawyer that Doe "did not hit, slap, or strike her." In contrast, Title IX investigators didn't even ask the ex-girlfriend "if she was injured or was in fear of injury during the incident."
If the original investigation had included a "more in-depth" interview with the ex-girlfriend or even interviewed Ottilie in the first place, it would have "likely provided enough evidence to materially change the outcome," the report says. The university didn't even meet the preponderance standard of evidence that Doe "in fact injured" his ex or gave her a "reasonable fear of serious bodily injury."
The committee voted unanimously to overturn the findings against Doe and "modify" his punishment.
Can't finish his credits because proceeding sent him into depression
Because Doe allegedly got what he wanted – 629 days after his initial suspension, as Ottilie emphasized – Judge Anderle declared the case moot.
In an Aug. 7 order, the judge said there was "no relief remaining for this Court to give" Doe, "no final administrative action adverse to Doe" and "no active proceedings involving Doe."
But Anderle's order notes the toll that the proceeding took on Doe. UCSB blocked him from campus after winter quarter 2018 because of "his inability to complete sufficient credits, which Doe says is because of his depression" that stemmed from the ordeal.
(His lawyer's press release expands on his suffering. Doe was outed by students after local media covered his lawsuit, and a fraternity rescinded its bid for him. He eventually fled Santa Barbara because everyone presumed he was guilty. He is planning to resume his education at an unidentified school.)
MORE: Judge ordered UCSB to reconsider ruling. It copied and pasted old ruling.
Much of the Aug. 7 order concerned the "semantic argument" that Doe still has a record that can be expunged.
"The interim suspension was just that – interim," Anderle wrote. Miles Ashlock, acting associate dean of student life, had testified that if other academic institutions or potential employers asked UCSB if Doe had been found responsible and sanctioned, the university would say "No."
The answer would be the same if they asked about interim suspension because of Anderle's 2017 order, the judge wrote, and he can't force UCSB to violate its recordkeeping obligations to the Department of Education.
Doe's request also doesn't satisfy the "public policy" exception for Anderle to continue overseeing the case, the judge wrote:
The Court understands Doe's frustration with the UCSB process in this matter … But the issues he raises involve factual issues specific to his situation. He says that documents in his file were altered, other documents included in his file that were illegally obtained, evidence was concealed from him, and the suspension order was not supported by substantial evidence. These are not matters of continuing public interest …
Judge declares due-process lawsuit against UCSB moot because university exonerated accused student by The College Fix on Scribd
In his Oct. 23 order that judged Doe the "prevailing party" but denied his lawyer's enormous fee request, Anderle expanded on why Doe's case did not give the public a "significant benefit."
It's not enough that Doe's case "raised awareness" of UCSB's due-process violations around campus and Santa Barbara, and "exposed conduct" to the University of California regents and Legislature, Anderle said, quoting Doe's request.
Doe had also argued that the public interest was served because one of the officials in his proceeding, Sandra Vasquez, was outed for her behavior shortly after taking a new job at Pomona College.
The student filed the lawsuit to "pursue and protect his own rights and interests" in continuing his education, the judge wrote.
It's irrelevant that Doe's lawyer Ottilie "expended an extraordinary amount of time and incurred an extraordinary amount of fees in achieving these goals," Anderle continued, because "any enforcement of the public interest was merely coincidental to the attainment of his personal goals."
'Somebody needs to be held accountable' for this 'pattern of cases'
Ottilie emphasized UCSB's bad behavior in the release, noting the court had found it "failed to even initiate a meaningful Title IX investigation for months." The university took 19 months to exonerate his client despite offering no evidence of his guilt.
The lawyer believes the Second District Court of Appeal, which also overturned Anderle's initial order denying the injunction, will give Doe his sought relief because of UCSB's poor track record in court.
Two weeks before Anderle denied Ottilie's sought attorney's fees, the appeals court ruled that UCSB withheld "even a semblance of due process" from another accused student, whose accuser may have hallucinated the alleged sexual assault.
Around the same time Anderlie declared the case moot, another judge held UCSB in contempt of court for ignoring her ruling that required it to reconsider a stalking finding.
Ottilie wrote that this "pattern of cases" should draw wider attention – from current and prospective students, parents and lawmakers. "Somebody needs to be held accountable as the same players (Chancellor, Vice Chancellor, and General Counsel) have all been here for all three of these cases," he said.
UCSB did not respond to a request for comment from The College Fix.
MORE: Will UCSD keep hiding witnesses that could prove students innocent?
IMAGE: Mat Hayward/Shutterstock
Like The College Fix on Facebook / Follow us on Twitter