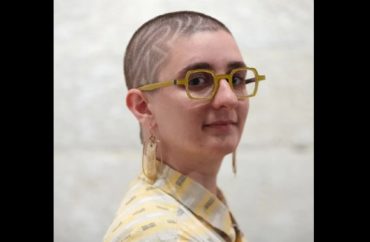 Will help 'trans youth' learn how to draw fat people at an upcoming event
A University of Florida art professor wants to make sure models for drawing represent a wide spectrum of people, including obese individuals and LGBT individuals.
Angela DeCarlis' "Figure on Diversity" workshop "features diverse models who are people of color, fat, disabled or members of the LGBTQ community," according to the student newspaper. The campus art museum has also hosted DeCarlis' workshops.
"It's really important for the models who have been oppressed on the basis of their appearance to have the opportunity to be seen," DeCarlis told the Alligator. "Not just stared at, right? Really seen and valued."
A drawing event where "trans youth" will draw a variety of models is also planned for next week.
The Alligator reported, using "they" pronouns for DeCarlis:
One way they are achieving this is by hosting an event called Outshown from June 11 to June 13 that focuses on transgender youth. This free three-day workshop will teach 20 trans and nonbinary participants how to draw from a live model.

The event will also feature two days of figure drawing trans bodies, one day of self-portraits and special guests like artist Hayden Stern.
"[Ages] 16 to 24 is a really vulnerable time — your body is going through a lot of changes," DeCarlis said. "And for trans youth, those changes can be really traumatizing."
So to help these young individuals who suffer from gender confusion feel more comfortable, the UF art professor will connect them with older individuals who cross-dress and present themselves as the opposite sex. "[DeCarlis] hope[s] this workshop will give young transgender people the ability to see what it's like to be an adult trans person and to be proud of their bodies," the student newspaper reported.
The artist also has a nude drawing event planned for June, as long as the model has at least one "marginalized identity."
"After Outshown, DeCarlis hopes to continue providing a platform for self-acceptance and open conversation through their other nude figure drawing workshop, Drawing Out Summer, which will meet every first and third Monday of each month starting June 8," the paper reported.
"Anybody who's excited about the idea of posing for artists and who holds at least one oppressed identity or marginalized identity is welcome to apply to pose," DeCarlis said.
MORE: Fake genitalia offered through UNT 'gender-affirming' closet
IMAGE: Angela DeCarlis
Like The College Fix on Facebook / Follow us on Twitter