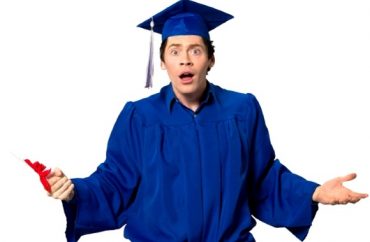 Three hundred thirty days.
That's how long it took the University of Massachusetts-Amherst to schedule a hearing in response to allegations that a male student had sexually violated a female student, according to a new lawsuit.
"John Doe" had already finished his finals and taken a job out of state – and his potential witnesses had moved – when the taxpayer-funded public university finally gave him a chance to answer the allegations in front of an adjudicating body. Now it's withholding his diploma.
The Republican reports on his lawsuit, which alleges violations of his constitutional rights to due process and equal protection:
A 74-page complaint, which names as defendants two assistant deans [Louis B. Ward and Patricia Cardoso-Erase] and the Title IX coordinator for the university [Debora D. Ferreira], argues the college dragged its feet and let the complaint against John Doe languish for almost a year. …

"On the Friday before Memorial Day, May 26, 2017, two weeks after John had permanently left campus, with deliberate indifference to John's having already graduated, Ward advised John that the Conduct Case Records were ready for hand pick-up (even though it was obvious that all students had left campus and Ward knew John lived in another state)."

While the investigation stalled, Doe was barred from graduation ceremonies. He continued to receive invitations to related fetes touted as "events of a lifetime," and received post-graduate congratulations and prompt requests for alumni donations, according to the lawsuit.
Since Doe has already graduated, he is stuck in a "punishing, extended state of limbo," the suit says, unable to avail himself of the interim guidance issued by the U.S. Department of Education after it rescinded the Obama administration's Title IX guidance.
Those de facto mandates are at the core of UMass-Amherst's Title IX adjudication procedures: The suit says the university set up an anti-male "Men and Masculinities Center" in response to being named and shamed on a federal list of schools under Title IX investigation in 2014.
"This University-sponsored organization presumes that men (but not women) will engage in 'unhealthy and risky behaviors,' including 'sexual and relationship violence,'" the complaint argues.
According to the Republican, the school has until Oct. 25 to respond in court. If it doesn't want to find itself on the Department of Education's radar (again), it should probably just give him his diploma.
Like The College Fix on Facebook / Follow us on Twitter