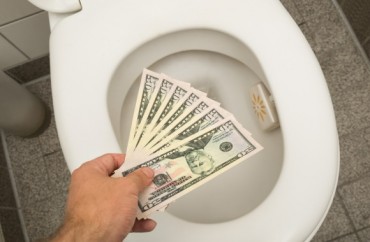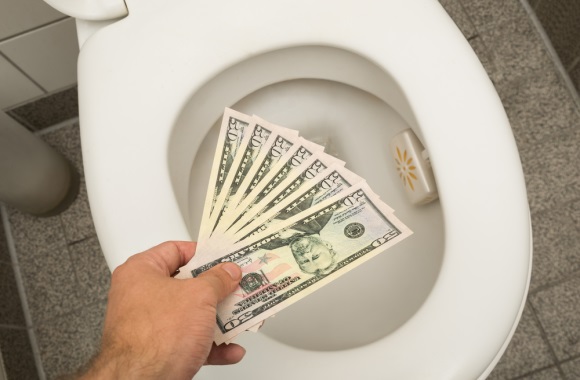 Except they don't have a definition of 'fake news'
When you learn how much the University of Michigan spends on diversity bureaucrats, every subsequently exposed spending item is less surprising.
Our former writer Derek Draplin found an interesting one: This taxpayer-funded institution is paying a guy running for lieutenant governor $134,000 to "tackle fake news."
The scoop's at the Mackinac Center's Michigan Capitol Confidential, where Draplin reports that UMich hired Garlin Gilchrist to lead its Center for Social Media Responsibility (nothing Orwellian about that name) in March.
He was a social media manager for President Barack Obama's campaign, Detroit's head of "innovation and emerging technology" and even primary media spokesperson for progressive juggernaut MoveOn.org.
Gilchrist was selected last week to run for office with Democratic gubernatorial nominee Gretchen Whitmer. When he was hired by UMich, his salary swallowed up a third of the center's $400,000 budget, which comes from the university's general fund, according to Draplin.
I'm so excited to be joining Gretchen and Team Whitmer.

This election is so important, and I'm thrilled to be working with Gretchen to build a better Michigan.

Let's get to work! pic.twitter.com/Zr5duHnCVc

— Garlin Gilchrist II (@garlin) August 27, 2018
Read the university's press release on the center and its mission to "tackle fake news," and you might puzzle over what it actually does – and by extension, what UMich is getting from its six-figure investment in Gilchrist.
The School of Information's experts are "sounding the alarm on what they call an infocalypse, or information apocalypse, a state when fake news and altered videos on social media and elsewhere on the web effectively end social reality as we know it—something they warn is not far off."
The center will "bring some of the brightest minds together to brainstorm creative solutions" for controlling what you see in your social media feed. Gilchrist said:
Our job is to create tools, and to use and make our research usable to media makers  to media consumers to platform companies, to make sure we deal with this ongoing threat of more difficult-to-understand and potential misinformation.
MORE: UMich new diversity chief to earn $385,000 annually
Gilchrist as executive director of U-M's Center for Social Media Responsibility makes $134k annually, while the Center's budget is $400k https://t.co/I6z4mkX2lq

— Derek Draplin (@ddraplin) August 27, 2018
The center promotes the 20th-century model of "gatekeepers and regulators" to judge what is "credible" on social media. Its practical mission is a bit squishier, though:
Specifically, the center will feature working groups that will monitor progress, articulate principles and create metrics and tools that empower technologists to find ways to influence responsibility on the part of those who own social media organizations, and increase social media user savvy.
Um, OK. Just more tech PR blather, except it's funded by taxpayers.
While a university spokesperson told Draplin that Gilchrist is taking a leave of absence for the political campaign, the story doesn't say whether UMich will continue paying him while he's gone.
And if you want to know how to identify "fake news," don't ask the UMich center. A spokesperson told Draplin it doesn't define "fake news" or suggest guidelines for recognizing it.
MORE: UMich spends almost $7M/year on diversity payroll, benefits
IMAGE: Shutterstock
Like The College Fix on Facebook / Follow us on Twitter