The UNC-Chapel Hill Board of Trustees voted to reject a resolution that would have banned the university from discriminating on the basis of race or gender.
The resolution, put forth by Trustee Marty Kotis on November 4, states: "The University shall not discriminate against or grant preferential treatment to an individual, group or company on the basis of race, sex, color or ethnicity."
UNC has admitted to considering race among its admissions criteria as part of its "holistic admissions approach" in an effort to create a "vibrant campus community where students of all backgrounds can excel and thrive."
In October, UNC's affirmative action practices were upheld in court.
U.S. District Judge Loretta Briggs ruled against the Students for Fair Admission, who alleged that the university discriminated against white and Asian applicants.
Briggs claimed in her opinion that UNC's current practices in fact do not go far enough, and that "the University is far from creating the diverse environment described in its Mission Statement."
In an interview with The College Fix, Kotis criticized the use of race as a factor in the UNC admissions process.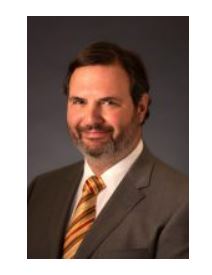 "The talk we hear today about diversity, equity, and inclusion starts from a good place," Kotis said, "but it can lead to quotas, which I just don't believe in."
Kotis (pictured) put forth the resolution in opposition to affirmative action, claiming that "the goal of this motion is to make sure that people are treated fairly and equally."
"When we start talking about quotas, or underrepresented, or overrepresented, or labeling people, I think that's not treating everybody fairly."
Kotis told The College Fix that he was compelled to bring forth the anti-discrimination resolution in part because of a "memo from Dean Susan King that discussed lowering admissions standards for the School of Journalism and essentially bypassing equal opportunity legislation."
According to Kotis, some members of the Board of Trustees criticized the language of the resolution for not being "all encompassing" and including additional protected categories. Others "liked the idea of anti-discrimination but didn't like the idea of ending preferential treatment."
Kotis argued that ending preferential treatment on the basis of immutable characteristics such as race or gender is "naturally the other side of the coin" when approving anti-discrimination legislation.
Kotis also cited the precedent of Proposition 209 in California, which was a resolution banning preferential treatment by public universities because of race or gender, as well as similar legislation in states such as Texas or Michigan.
Kotis in part attributes the bill being voted down to a shift in higher education generally.
"When you start talking about anti-discrimination," Kotis said, "you get called a racist, and some people can't handle that pressure. I've got pretty thick skin."
"By focusing more on racial diversity, there is less talk of excellence, truth seeking, and open discussion."
Despite the resolution failing, polling done by the Locke Foundation after Kotis's proposal showed significant support for similarly worded legislation at the state level.
The poll found that 69.2 percent of respondents supported an amendment to the North Carolina Constitution that would prohibit public universities from giving preferential treatment on the basis of race or gender, while only 14.8 percent of respondents opposed one.
The UNC Student Body President Lamar Richards, who also serves as the student representative on the Board of Trustees, criticized the resolution proposed by Kotis, calling it "disrespectful."
Richards also denied that UNC lowered its academic admissions standards to create a more diverse university, despite evidence to the contrary.
According to Kotis, Richards has recently been "encouraging students not to apply to UNC because the university is 'systemically racist.'"
Richards has not responded to a request for comment by The College Fix.
The UNC office of Public Affairs declined to comment apart from sharing a link to the video of the November 4 Board of Trustees meeting.
ALERT: Check out our new Campus Cancel Culture Database
IMAGE: YouTube screenshot
Like The College Fix on Facebook / Follow us on Twitter