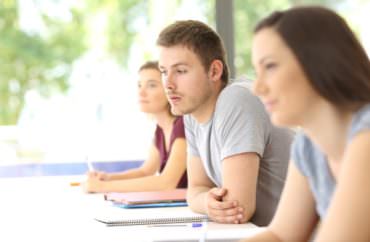 Scrolling through a spreadsheet listing every possible diversity class within the University of North Carolina-Charlotte's College of Liberal Arts and Sciences might take some time.
That's because the inventory is very extensive.
The 21-page list, dubbed "CLAS Diversity Courses," details 345 classes representing a broad spectrum of fields and majors, including Religious Studies, Women's and Gender Studies, Languages and Culture Studies, and Africana Studies.
Department chairs and program directors helped aggregate the diversity list after students, during a forum, made requests for more diverse perspectives to be made readily available.
The Associate Dean of UNC-Charlotte, Shawn Long, told The College Fix that courses offered by the public university — whether on this list or not — support students by fostering a fundamental understanding of diversity, unique learning styles, cultural differences and human relationships.
"When we consider the concept of diversity, broadly speaking, we mean that lives, perspectives and practices are enriched when we actively engage in discourse and are inclusive in our actions around complex ideas and issues," Long said.
Long added that among those issues are race and ethnicity; sex; gender identity; political viewpoints; sexual orientation; special health needs; age; belief system; country of origin; or socio-economic status.
Although there is no existing diversity requirement for graduating, Dean Nancy Gutierrez stated that the College of Liberal Arts & Sciences is committed to "developing an inclusive environment where diversity, in all its forms, is valued and incorporated in the full-range of college activities."
The spreadsheet of classes allots a sizable portion to those within the Women's and Gender Studies, including courses such as "Changing Realities of Women's Lives" and "Ecological Feminism."
The section of gender-focused classes even expands beyond gender boundaries.
"Transfeminism," for instance, offers students to "imagine connections between trans and feminist studies" and "explore feminist perspectives within trans studies–such as intersectionality–and consider the contours and legacy of feminist transphobia."
MORE: Largest Christian university in Texas launches 22 new diversity efforts in span of one year
IMAGE: Shutterstock
Like The College Fix on Facebook / Follow us on Twitter