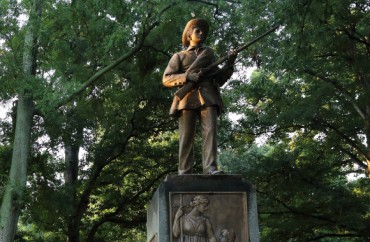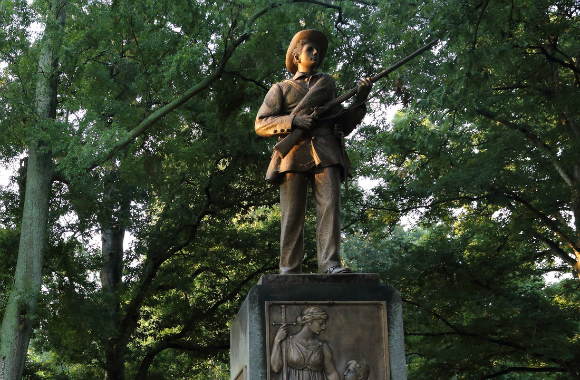 It's not our fault police did nothing
"We do not support lawlessness."
The University of North Carolina is promising to "use the full breadth of state and University processes to hold those responsible accountable" for toppling the "Silent Sam" statue Monday night.
Protesters at the destruction of the Confederate war memorial included students and professors, according to news reports.
They had been agitating for its destruction for years, but grew especially incensed after the administration said it couldn't remove the 105-year-old statue because of state law. A letter claiming to represent 17 UNC professors threatened to remove the statue themselves this winter.
UNC leaders released an evasive statement to the community Tuesday denying that the administration "direct[ed] the officers to allow protesters to topple the monument."
It did not deny, however, that it issued general directions for campus police to leave alone the protesters as they plotted how to tear down the statue.
MORE: Police stand by as protesters topple 'Silent Sam'
The Daily Tar Heel reported the group of about 300 protesters hung banners around the statue, with no intervention by police, to hide the "ropes" they would soon use to yank hard and tear it down.
The statement by Chancellor Carol Folt, Board of Governors Chair Harry Smith, UNC System President Margaret Spellings and UNC-Chapel Hill Board Chair Haywood Cochrane claims they relied on "the experience and judgment of law enforcement to make decisions on the ground, keeping safety as the top priority."
They sought to pass the buck from their own students and faculty by claiming the "rally" was "unlike any previous event on our campus," with "a number of people unaffiliated" with UNC and "highly organized."
Protesters "do not have the right to damage state property," however, and the State Bureau of Investigation has agreed to help the police "fully investigate the incident."
The leaders claimed they "will never condone mob actions."
MORE: UNC trustee: Students protesting campus war memorial 'entitled wimps'
MORE: Faculty ultimatum: We will take down 'Silent Sam' ourselves
IMAGE: Don McCullough/Flickr
Like The College Fix on Facebook / Follow us on Twitter