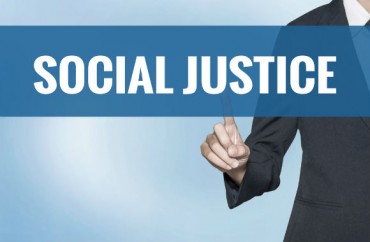 'We learned about queer, we learned about racial injustice'
Each year, the University of North Carolina plays host to a workshop for teenagers that teaches them about "gender," "sexual orientation," "immigration status" and other "social issues."
The Catalyst Conference, held in February at UNC, gathers high school students from around North Carolina "to educate [them] on various social justice issues," according to The Daily Tarheel. Only 100 students are chosen for the conference—representing roughly 25% of the total applicants—and attendees are chosen "to reflect diversity in race, gender, sexual orientation, ability, class and geographic location, as well as knowledge and opinion on various social justice issues."
"We learned about queer," one teenage attendee claims, "we learned about racial injustice, we learned about food insecurity."
The conference costs $50 to attend and, according to the event's website, "prepare[s] students to be catalysts for positive change in their own communities."
"Crossing the Line" is one of the most memorable activities for attendees. During the activity, students stand side-by-side on one side of a room. An announcer will call out a statement, which start out simple and delve into deeper issues over the course of the game. If this applies to a participant, they walk to the "yes" side of the room. If it does not, they stay on the "no" side. There are no "maybes."

"It was not to isolate anybody or ostracize anybody," said Ashley Clarke, a senior from Farmville Central High School in Pitt County. "It was there to help people find people that have the same problems as them, to let people know that they're not alone and provide support for them throughout the whole conference."

The conference also invites other UNC student groups to be a part of the discussion. Past invited groups include the Sexuality and Gender Alliance, Feminist Students United and the Student Environmental Action Coalition. The organizations that participate are selected to help moderators discuss a wide range of social justice topics.
"We spend a lot of time looking toward the future," a conference co-director told the Tar Heel, "and figuring out how students can reflect on what they've learned and use it back in their communities."
MORE: Oregon State to force 'social justice' training on freshmen
Like The College Fix on Facebook / Follow us on Twitter