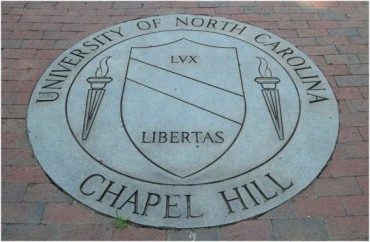 University of North Carolina law student Sagar Sharma will keep his seat as the law school's first-year class co-president following a recall election against him that took place March 9.
The recall stemmed from Sharma's refusal to condemn an argument between two students as racist, despite the argument being taken out of its original context by students advocating for Sharma's recall.
"The fact that there has been this attempt to recall me, it was just a little bit disappointing, because as law students, there's a requirement to learn and have open discourse with people who have opposing views to you and I was being vilified for something that personally, I was not even involved in," Sharma told The College Fix in a recent telephone interview.
The student argument which led to the recall began over a Zoom chat on January 14 during which two law students debated the topic of colonization in the U.S., according to transcripts from a Call to Action document. The names of two students are not included in the document.
When asked by student A to elaborate on a claim that A was privileged due to living in a colonized country, student B explained that there were places in the world yet being actively colonized.
"Oh I live in privilege? Tell me more about my privilege," said student A.
"You are an American attending an elite law school in the 21st century. If you are looking for a good cause, you can always travel to Cameroon and fight the colonizers there," said student B in response.
"Did you just tell me to go back to Africa?" student A asked.
"What? Dude what are you saying? I'm saying that people talk about colonization like it we're [sic] all culpable for great evil. My point is that if you want to fight colonization, there are actual civil wars occurring now between natives and colonizers (like in Cameroon)," student B said.
"Your point is racist," student A added.
The incident eventually reached the attention of the law school student board in the form of a letter and accompanying petition demanding the law school condemn the conversation as "racist rhetoric" and "racial harassment."
The law school's student board, not including Sharma, took a vote and decided against endorsing the letter.
Sharma, who is a student of color, said he did not view student B's comments as racist rhetoric or harassment.
"I got to read the transcript, and based on my analysis of what was written, I could not, in good conscience, take 'go back to Africa' or 'return to Africa' out of what was said," Sharma told The College Fix. "It's not like I condoned what was said, but I could not make that logic jump to 'go back to Africa' from what was said in the transcript."
When students approached Sharma on the decision, he released a statement explaining his view of the matter.
"The BLSA Letter mentions that a student of color was told to 'return to Africa' during class. This is a very serious accusation and one that deserves to be reprimanded. Upon reading the transcript from that class, and analyzing the context of the discussion, the transcript does not reflect that the student was told to 'return to Africa,'" reads Sharma's letter in part.
Students were not satisfied with this response, however, and enacted an effort to recall Sharma.
The vote to recall Sharma, which required a two-thirds majority, occurred on March 9 and did not result in his removal from office, Sharma told The College Fix, which also confirmed this information with a campus official.
While he will retain his office, Sharma said the move by his peers was "disappointing."
Before the recall vote was held, Sharma said many attacked him and called him a racist.
"I was told I was a racist within our community. I was also told I wanted to 'join the white boys' club.' As a minority, I have been the victim of racism and so this is a situation that hits really close to home for me. Being called a racist hurt and it was never my intent to hurt someone in that way," he said.
UNC law school students who sympathized with Sharma have also voiced concern over the incident, arguing that cancel culture and bullying is not conducive to a productive academic environment.
"As we said in the preface, we unequivocally condemn acts of racism. However, we also denounce labeling statements that are merely disagreeable, as 'racist.' When everything is racist, nothing is racist, and this greatly delegitimizes real efforts towards racial equality," they wrote in their Call to Action document.
Asked to weigh in on the controversy, the law school provided a statement from law school Dean Martin Brinkley to The College Fix.
"As I have communicated to students, staff and faculty, discourse at Carolina Law should be made in the spirit of tolerance and openness," Brinkley said.
"Law school is a place where different perspectives are fundamental to learning how to be an effective, skilled and compassionate lawyer. Our goal is to create a learning environment that not only values but welcomes diverse perspectives, backgrounds and lived experiences."
MORE: 'Phenomenon of black students being near the bottom at many law schools appears to be real': law professor
IMAGE: William Yeung / Flickr
Like The College Fix on Facebook / Follow us on Twitter