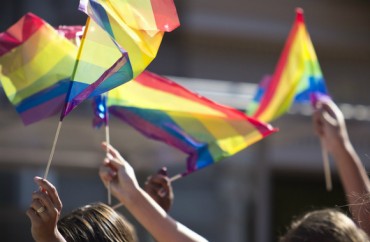 UPDATED
The University of North Carolina told employees last week how to talk without offending people.
For example, saying "I don't know any LGBTQ people" means that the person you are talking to must "openly declare" their gender identity and sexual orientation in order for you to "care about LGBTQ issues."
Reported by Campus Reform Friday, the microaggression list on the "Employee Forum" website went poof! sometime Monday – with a brief interlude as login-only access – as evidenced by cached versions of the page on Google and the Wayback Machine.
Though the later version cached by Google [EDITOR'S NOTE: since removed by Google] says it "does not represent University policy," the list is so long and detailed that it suggests employees will probably violate it "unintentionally" over and over again – and put an HR target on their backs.
Among the entries on the page:
Telling a woman in leadership "I love your shoes!"

Asking a transgender person to "explain your gender identity"

Organizing "encouraged vacations" around "major religious observances" (without actually naming any religious observance, the proscription says this "further centers the Christian faith")

Referring to your co-worker's girlfriend as "girlfriend" instead of "partner"

Saying you are "totally OCD" as hyperbole for fastidious

Planning a golf trip for an employee retreat
That's only a smattering. The list goes on to tell employees how to develop "awareness and tools for intervention" (one suggestion: stop saying "you guys" in mixed company – it's a "binary pattern").
The list was "contributed by" Sharbari Dey from the Office of Diversity and Multicultural Affairs, who is assistant director for education and special initiatives. (An earlier version of the page also identifies Krista Prince, coordinator for leadership development in Housing and Residential Education, as an author.)
The timestamp on the since-removed Google cached page, which appears to have modified the original, is Monday at 9:19 a.m. Eastern (Google uses Greenwich Mean Time).
The two captures in the Wayback Machine appear to both have timestamps of 11:59 a.m. Eastern – assuming it also uses GMT – but they both show an empty page that tells users the article is "onyen-protected [sic]" and they need to log in to view it.
UNC said in an official statement Tuesday that it took down the list because it was an "opinion blog" reflecting the views of "some Employee Forum delegates" but was "misconstrued" as university policy or guidelines. The post "was intended to provide a general overview about microaggressions—not to fully examine the topic, which is nuanced and complex."
Read the full list on Google and Campus Reform's Friday report.
UPDATE: UNC officially explained why it took down the microaggression list in a statement Tuesday. The story has been amended to reflect this. The College Fix also added mugshots of the two employees that wrote the microaggression list and named the second employee, who was not identified in a later version of the list.
Like The College Fix on Facebook / Follow us on Twitter
IMAGE: thisisbossi/Flickr