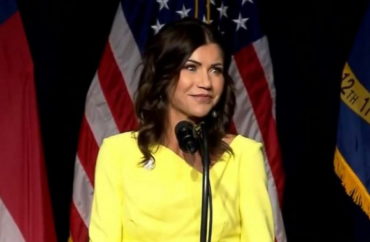 Public universities across South Dakota are working to implement a new action plan put forth by the Board of Regents that seeks to broaden campuses' objectives so that they are not solely focused on racial and diversity issues.
The "Opportunity for All" plan was launched in early August, roughly a week after Governor Kristi Noem signed an executive order banning federal grants tied to critical race theory.
The Board of Regents restrict critical race theory by stating in the plan that they "reject, and will not promote, the idea that any individual person is responsible for actions taken by other people. We also reject, and will not promote, any suggestion that one group of people is inherently superior or inferior to another group, or is inherently oppressive or immoral."
Today, university leaders are working to adhere to the regents' "Opportunity for All" framework, which included four objectives to increase intellectual diversity and equal opportunity.
Regents approved three "Opportunity for All" policies in early October, reports the Argus Leader, noting that included "revisions to the academic freedom and responsibility policy, guest speaker policy and a policy on the recognition and funding of student organizations."
Regents also heard from "each of the six public universities' leaders on their plans to implement opportunity centers on campus," the Leader reports.
While the "Opportunity for All" plan does not specifically state how each university must create opportunity centers on their respective campuses, it does tell administrators to "realign" current resources to establish the centers.
"Opportunity Centers should realign and focus campus resources to effectively assess and address the individual needs of all students," according to the board's plan, adding that they should "serve as an inclusive community where all are welcome, accepted and provided access to the services needed to assist, accommodate, retain and graduate, with equal regard given to the unique challenges and needs of every students."
"Opportunity Centers should supplement or enhance related activities on campus specific to opportunities or challenges of cultural relevance to South Dakota."
This directive has largely been interpreted as telling administrators to replace or rework already established diversity centers to become opportunity centers.
Universities are given a timeline of January 1, 2022 to implement the objective.
South Dakota State University has yet to formalize concrete plans.
"SDSU is holding listening sessions and will have more information following the completion of those sessions. Also, the South Dakota Board of Regents needs to review plans before any formal announcements," Matt Schmidt, a spokesperson for South Dakota State University, told The College Fix.
The media affairs department for the University of South Dakota did not respond to requests for comment. But some of its students voiced concern at a regents' meeting in mid-October.
"One student after another stood to question — often in emotional terms — the Regents' decision to shunt the campus diversity office in favor of so-called 'opportunity centers' in a mid-summer fiat," the Grand Forks Herald reports, describing USD's diversity office as "imperiled."
At South Dakota State University, a student op-ed argued that "disbanding diversity offices is not going to stop 'leftist' thinking in our universities."
"What they are going to do is make it that much more difficult to promote actual inclusivity on campus and for non-white, LGBTQIA+ and disabled students, faculty and staff to feel accepted here," the Sept. 28 opinion piece stated.
The stated goal of the opportunity centers would be to streamline university resources and address the individual needs of all students. However, the description of the opportunity centers proposed functions that are similar to how current diversity offices describe themselves.
"There seems to be a lot of confusion — this is really about creating opportunity for every student that walks onto our campus," Nathan Lukkes, the South Dakota Board of Regents general counsel, reportedly said. "When you start talking about retaining and graduating students, there are a whole host of challenges that our students face."
Gov. Noem has said she believes the opportunity centers should replace diversity centers on college campuses.
"I am glad to see that so-called diversity offices, which have unfortunately become less about serving students and more about advancing leftist agendas, are being replaced by Opportunity Centers that will focus on students as individuals, rather than members of groups," Noem said in a statement in August after the regents approved the Opportunity for All plan.
"The policies put forth by the Board of Regents are a step forward in our quest to resist the harmful effects this ideology can have on students and preserve honest, patriotic education throughout South Dakota. I look forward to continuing the conversation with our legislators and education leaders in the coming months."
When Noem announced the ban on federal grants tied to critical race theory, she argued that it's important to impart to students not only the flaws and mistakes of the country, but also express pride in the accomplishments of the country.
Under critical race theory, it's held that white Americans are currently responsible for the plight and struggles of non-white racial groups and that they are inherently oppressors. The controversial theory often teaches that the country was built on racism and that systemic racism is a central and inescapable element of American life.
Critics of critical race theory argue that it teaches students to be ashamed of America.
Noem's statement takes several swipes at critical race theory. However, it does not explicitly ban specific modes of instruction, teaching or lesson plans.
In a message sent to the Mitchell Republic, state Sen. Reynold Nesiba, an economics professor at Augustana State University, took note at the vagueness of Noem's statement.
"What is banned and what is not?" Nesiba asked. "Still, this has a chilling effect on any education related to race and is a major government overreach by the governor."
The vagueness of the statement has her critics accusing her of simply posturing to please her base.
"The movement foreshadows a spring 2022 legislative session in which there may be a clash of ideologies over the state's higher education system, and differences of opinion on whether universities should work to promote diversity, equity and inclusion," the Argus Leader reports.
MORE: Check out the cancel culture database
IMAGE: YouTube screenshot 
Like The College Fix on Facebook / Follow us on Twitter