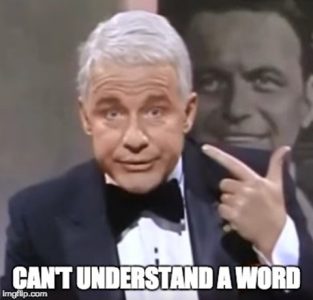 The University of Wisconsin Oshkosh held a lecture Thursday on how actor James Franco's work is creating "a new dialogue for the queer community."
The Advance-Titan reports Franco's concept of sexualities "differs from those of other well-known celebrities" — just in case you didn't know.
So says Professor Jerry Thomas.
"What people might not know is that he is a queerist," Thomas told the audience. "Franco suggests that sexualities are best described as social or political constructions. He challenges popular understanding by putting queer sex into mainstream films."
This "queerism" is a political ideology, "a commitment to live outside of some social norm or another," he added.
"Queer theory is also a little bit constructivist, which means it's also a little anti-identitarian where the focus isn't on who one is but rather what one does. I am heterosexual, or I am bi[sexual], those are sort of the identitarian view, where you are one thing."

Thomas said stars like Lady Gaga turn sexuality into something that can be used to help appearances, while Franco uses constructivist theory to help people understand queers.

"There are queer things in Franco's work, including constructivist discourses surrounding sexuality that differ from other high profile celebrities, such as Lady Gaga who provoke sexualities as an aid and essentialized," Thomas said. …

Thomas said he first became interested in Franco after hearing about his work with the film "Interior. Leather Bar."

"It was probably this film, 'Interior. Leather Bar.' when I began to look at the dialogue that was happening," Thomas said. "It really resonated, it made me go back and start to read some of his works, and I started to become educated in his ways."
Keep in mind, however, that sexuality and gender seem to be the only things typically associated with actual biology that can be perceived as social constructs. Race is an entirely different matter.
MORE: University of Kansas forums discuss 'Queering Christianity'
MORE: James Franco complains about giving commencement speeches
Like The College Fix on Facebook / Follow us on Twitter
IMAGE: YouTube