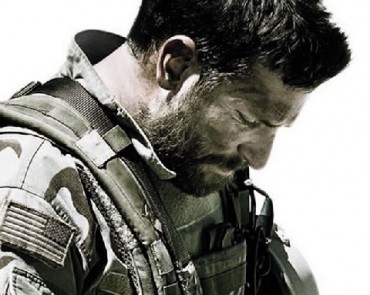 University: 'While our intent was to show a film, the impact of the content was harmful, and made students feel unsafe and unwelcome at our program'
A scheduled movie screening of "American Sniper" at the University of Michigan was abruptly cancelled Tuesday after nearly 300 students and others complained the film perpetuates "negative and misleading stereotypes" against Muslims.
"The movie American Sniper not only tolerates but promotes anti-Muslim … rhetoric and sympathizes with a mass killer," according to an online letter circulated among the campus community via Google Docs that garnered the signatures.
The signers were mostly students, but also some staff, as well as the Muslim Students' Association and the president of Students Allied for Freedom and Equality, a Palestinian solidarity group at UMich.
The online memo, titled a "collective letter from Middle Eastern and North African (MENA) and Muslim students on campus," accused the public university of "tolerating dangerous anti-Muslim and anti-MENA propaganda" by showing the movie, the highest grossing film of 2014.
It follows U.S. Navy SEAL Chris Kyle, who served four combat tours in Operation Iraqi Freedom and was awarded two Silver Stars, five Bronze Stars with Valor, two Navy and Marine Corp Achievement Medals, and one Navy and Marine Corps commendation, according to his official Facebook page. But the protestors see him differently.
"Chris Kyle was a racist who took a disturbing stance on murdering Iraqi civilians," the collective letter stated. "Middle Eastern characters in the film are not lent an ounce of humanity and watching this movie is provocative and unsafe to MENA and Muslim
students who are too often reminded of how little the media and world values their lives.  … The University of Michigan should not participate in further perpetuating these negative and misleading stereotypes."
The film was set to be shown Friday on campus, but the letter – which asked for its cancellation – was successful.
"While our intent was to show a film, the impact of the content was harmful, and made students feel unsafe and unwelcomed at our program," stated The Center for Campus Involvement, which oversees student activities and is run by university employees, as it announced its decision Tuesday on its various social media accounts, including Twitter and Facebook.
"We deeply regret causing harm to members of our community, and appreciate the thoughtful feedback provided to us by students and staff alike."
(Above right: image of collective letter; not all signatories shown)
University spokesman Rick Fitzgerald confirmed to The College Fix on Tuesday the movie was cancelled.
"The Center for Campus Involvement … did hear concerns from students," Fitzgerald said, noting he did not have further details at the time.
The Center for Campus Involvement did not return multiple phone calls seeking comment, but its official Twitter account noted "Paddington Bear," a PG-rated movie about a stuffed animal's misadventures, will be shown instead of "American Sniper."
"We have elected to pull the film from this week's program and screen another movie in its place that we believe better creates the fun, engaging atmosphere we seek, without excluding valued members of our community," the center stated.
But not all students agree with this decision.
"It would be nice to see the university … take a stand against outrageous claims of 'student exclusion,'" University of Michigan sophomore Jason Weaver told The College Fix. "The film American Sniper in no way creates student exclusion any more than Saving Private Ryan. Both show American soldiers at war, the atrocities of war, and the costs of war, yet I'm sure Saving Private Ryan would not illicit the same response. Just because the enemy in American Sniper shares ethnicity with students on campus does not mean they are conflated as the enemy any more than a German student should be conflated with Nazism."
"American Sniper" was set to be shown as part of the center's "UMix Late Night" program, which brings movies, games, dances and other social events to the student body. The center is responsible for more than 300 co-curricular programs each year, including cultural and educational programs, films, art exhibits, UMix Late Night, athletic/spirit activities and various performance groups and concerts, its website states.
"We in the Center for Campus Involvement and the UMix Late Night program did not intend to exclude any students or communities on campus through showing this film," the center's announcement stated.
"… UMix should always be a safe space for students to engage, unwind, and create community with others, and we commit to listening to and learning from our community in the interest of fostering that environment. … We will take time to deeper understand and screen for content that can negatively stereotype a group."
College Fix reporter Derek Draplin is a student at the University of Michigan.
Like The College Fix on Facebook / Follow us on Twitter
RELATED: Muslim student leader protests campus screening of 'American Sniper'