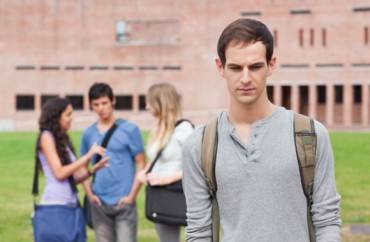 An innocent man lost his job. Racial tensions are at an all time high. Faculty members refuse to acknowledge students' First Amendment rights. Campus authorities are policing speech.
This is my reality as a student at the University of Missouri.
I believe in liberty for all people, but the current climate on campus runs counter to that. Some friends tell me they are afraid to voice their opinions lest they come under fire from the administration or peers – or the police.
The University of Missouri police department sent an email urging students to report offensive or hurtful speech – not because it is illegal – but so the Office of Student Conduct could take disciplinary action against these students.
Several of us are afraid to disagree with other students, who in turn may report us to the authorities so we can be "dealt with." Many students have told me they are also afraid to speak out against the protest narrative, afraid they will be called "racist" and become campus pariahs.
What's lost is honest dialogue.
Those of us who want to support on some level the protesters' pain bristle at their disregard for the First Amendment and freedom of the press and willingness to listen to others.
(Pictured, Ian Paris)
The "safe space" built at Mizzou means dissenting voices are decried as "racist," "offensive" or "hurtful." Students face diversity reeducation, pending expulsion.
Speech on my campus has become limited, not just on the quad. Grad students refuse to dissent from the opinions of liberal professors lest they lose their position, for example.
This is not an Orwellian dystopian novel – this is the climate of the University of Missouri, and it's the reality that I, and my fellow students, face every day.
Despite this, some of us will not be silenced. We refuse to yield our rights. We will fight back against censorship and intimidation.
Mizzou's Young Americans for Liberty will host a "Free Speech Wall" on campus on Wednesday, Nov. 11, where students can express their feelings or concerns without fear of repercussions or administrative backlash.
A fitting tribute, considering Veterans Day is a time during which we honor those who have dedicated their lives to protecting our rights. The very rights which are being trampled by the "authorities" at the University of Missouri.
Later this week we will also host a free speech forum with the reporter who was harassed by Professor Melissa Click in response to the rampant free speech abuses on campus. We aim to educate students, and perhaps faculty, about the importance of free speech on campus.
Freedom is a necessary condition for love, and only love can overcome the hatred and anger that festers within this campus community. Hate cannot be shouted and beaten out of a person; love cannot be "reeducated" into a person.
Racism can and should be addressed organically by students – but not at the expense of an honest discussion that includes all voices and all viewpoints.
There is more than one narrative.
Ian Paris is a senior at the University of Missouri majoring in political science and president of Mizzou Young Americans for Liberty.
Like The College Fix on Facebook / Follow us on Twitter
MAIN IMAGE: Shutterstock