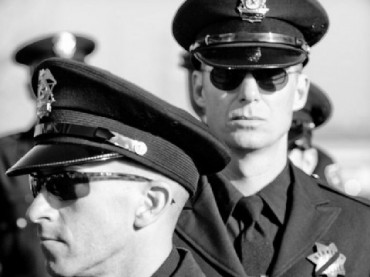 UPDATED
Move comes in the wake of controversial Western-themed party
University of Texas administrators recently deemed it was not their role to punish frat members for a recent off-campus party decried by some as culturally insensitive – so the council that oversees frats at the Austin campus has self-imposed new cultural sensitivity rules on members.
With that, frat members can now presumably be punished for so-called culturally insensitivity.
The University of Texas Interfraternity Council, which serves as the governing body for the school's social fraternities, recently voted to add a cultural sensitivity clause to its Code of Conduct, an attempt that aims in part to keep members from wearing what some deem "culturally insensitive" clothing, several UT news sites reports.
University of Texas Interfraternity Council leaders did not respond to repeated requests for comment from The College Fix.
The council's Code of Conduct was updated to include the admonishment that "we will exhibit cultural sensitivity and will respect all cultures, races, ethnicities, and religions," according to The Horn, a local Texas news agency.
The new code passed unanimously in a vote among IFC member fraternities, reports The Odyssey, a UT news outlet.
"The University of Texas Interfraternity Council passed a new code of conduct Wednesday, March 25 that includes cultural sensitivity, after the council stated that it did not have a rule that would allow it to take action against its Fiji member fraternity for a controversial Feb. 7 party at which guests reportedly wore hard hats with 'Jefe' and 'Pablo Sanchez' written on them," The Odyssey reports. "… The previous code had no specific mention of culture, though it did disallow inappropriate conduct and called for member fraternities to maintain integrity and honor."
The February party was supposed to be Western themed, but some students had apparently been misinformed and instead believed it was a Border Patrol-themed party. Besides hardhats, some students arrived in sombreros and construction gear, according to National Review.
Pictures of the party spread online, and students offended by it began a campaign to regulate what students can wear at off-campus parties in a "Letter of Concern" to administrators.
"We have created this petition in order to express our concern at the reoccurrence of these themed parties and to ask for your support in denouncing these parties," the letter stated. "Moreover, it is our goal that The University of Texas at Austin actually implement proper repercussions for organizations who choose to partake in such activities that promote the ridicule of different cultures. There has to be an end to these parties."
A protest against Fiji also took place.
"Organizers marched from the Cesar Chavez statue on the UT campus to the fraternity house four blocks north in an effort to promote cultural awareness across the campus," KXAN
reported. "An investigation into the fraternity's party is ongoing. Depending on the outcome of the investigation it could possibly be put on probation or suspended from the campus."
In the end, the frat was not punished. UT-Austin's official Twitter account stated: "While the behavior doesn't mirror UT core values, it's within students' right to freedom of speech at private off campus event."
Some students were incensed at that response.
"Liberals are upset that the University of Texas–Austin is refusing to punish students for wearing politically incorrect clothing to an off-campus party,"National Review reported. "School administrators decided that although they would work to educate the frat members about cultural sensitivity, they could not punish anyone formally because the party was off-campus."
Now frat leaders have closed that loophole.
"There were elements and dress that were insensitive and inappropriate. We understand why people were and are offended," Fiji President Andrew Campbell told USA Today after the party.
He continued by saying his fraternity has "learned an important lesson about planning and conducting our social events and other activities as responsible members of the University and Austin communities. (They) commit to work with the office of Fraternity and Sorority Life to plan programs to educate our members and reinforce the lessons from this unfortunate incident."
In the wake of those statements, the new cultural sensitivity rules were added.
This is not the first time the issue of party themes has been addressed at UT.
In 2012, the dean of students released a list of acceptable and unacceptable party themes, a "Theme Party Resource Guide" meant to offer suggestions; students are not required to follow the list.
Some of the unacceptable themes include porn stars, pimps and hos, South of the Border/Fiesta, and millionaires and mistresses, to name a few.
College Fix contributor David Hookstead is a student at the University of Wisconsin-Madison.
EDITOR'S NOTE: This article has been amended to correct the fact that the UT dean released the party resource guide in 2012, not a few months ago, as well as to clarify that the guide is not mandatory, and only serves as a suggestion to students.
Like The College Fix on Facebook / Follow us on Twitter
IMAGE: ThomasHawk/Flickr
(Pictured, UT's lists of acceptable and unacceptable party themes for fraternities)