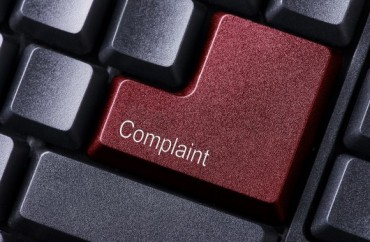 The Red Eye, a popular recreational event at the University of Alberta, has been accused of promoting "ableism" due to its wheelchair basketball tournament and the game known as "sledge hockey."
Red Eye's organizers admit that the event "attracts primarily able-bodied participants." This is a big problem for some people, it seems.
"Wheelchair basketball should be for physically disabled people who need wheelchairs," said Ophelia Brown, a disability advocate.
Brown had written an article criticizing Kylie Jenner for posing in a wheelchair.
"People (like me) need them to get around. To get to the bathroom, to get to school or work, to get to the shops, to lead a 'normal' life," she says.
Julia St. Louis, writing in the college's student paper The Gateway, agrees, and calls events like wheelchair basketball a form of "cultural appropriation."
Red Eye is not an awareness event. It is intended to be a recreational activity for students. Regardless, the use of wheelchairs by able bodied people for fun is a form of cultural appropriation.

Disability culture is a minority culture and it must be granted the same rights and opportunity to educate as any other, particularly in university environments. Intentionally or not, Red Eye is executing an ableist event under the guise of a fun recreational activity, with a reference to awareness taken for granted. Educational institutions should be held to a higher standard for eliminating discrimination in their programming.

To improve, Red Eye should be planned with the input and involvement of wheelchair users. The stories, experiences, voices and expertise of people with physical disabilities must be heard in order to end ableism on our campus.
Former UA student Josh Taylor, a wheelchair soccer player, argues that games like wheelchair basketball do make people aware of what it's like to be disabled.
"At least there's awareness getting out," he said. "I can't imagine any of them walk away thinking it's easy. I know if it was powerchair soccer, I'd like it if people had a chance to experience what I do for fun as a sport."
RELATED: 'Increasingly radical' agenda at Juniata College leaves out disabled students, employee claims
RELATED: Students demand mad scientist-themed party axed, claim it represents 'violence against disabled people'
Like The College Fix on Facebook / Follow us on Twitter
IMAGE: Shutterstock