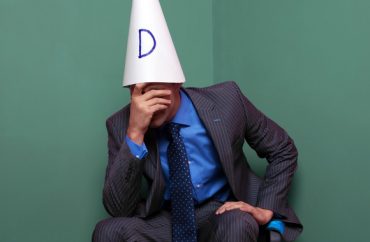 A recent national survey found that a genuine, well-rounded college education is a thing of the past at many colleges and universities. Instead, most institutions offer a patchwork of niche grad requirements that often skip over vital subjects such as history, government and economics.
Those are just some of the findings in "What Will They Learn? 2017-18" survey released this month. The ninth annual survey is conducted by the American Council of Trustees and Alumni, a nonprofit that promotes academic freedom, liberal arts and high academic standards.
The group evaluated more than 1,100 colleges and universities based on their requirements in seven "key areas of knowledge": composition, literature, foreign language, U.S. history, economics, mathematics and science. The results showed that 66.5 percent of the schools required only three or fewer of those subjects.
This leads to a "thin and patchy education," the report states.
"Students may have dozens or even hundreds of courses from which to choose, many of them highly specialized niche courses," it states. "Once distribution requirements become too loose, students almost inevitably graduate with an odd list of random, unconnected courses and, all too often, serious gaps in their basic skills and knowledge."
Additional key findings include that fewer than 18 percent of colleges and universities require a foundational course in U.S. government or history, and only about 3 percent of the institutions require students to take a basic economics class.
Our 9th annual #WhatWillTheyLearn survey found that 66% of colleges only req 3 or fewer core subjects. #WWTL https://t.co/zwyYOC05T3 pic.twitter.com/2sXdZywut0

— ACTA (@goACTA) October 17, 2017
Despite promising a "well-rounded" liberal arts education in course catalogues, on college websites, and to visiting parents and prospective students, "on the whole, higher education has abandoned a coherent content-rich general education curriculum," the report states.
The survey included every four-year public university with a stated liberal arts mission in addition to hundreds of private institutions. Based on its A-F rating system, only 2.2 percent (24 total) of the evaluated schools received an A; 11.5 percent (127) schools received an F.
Eric Bledsoe, vice president of curricular improvement and academic outreach at ACTA, told The College Fix that college educations today have stumbled in their core mission.
One key finding in the survey was that institutions' tuition costs and reputations do not consistently correspond with their ratings. The "A-List" includes prestigious schools like Baylor University and Pepperdine University, but also less prominent names like Bluefield College, the University of Dallas, and Thomas Aquinas College. Not one Ivy League school received an A.
The report notes that many schools do not make their core curriculum easily accessible.
"What we found was that students, parents, and policymakers trying to find out what schools require will often have a hard time of it," the report states.
Bledsoe said that the lower-scoring schools especially had elusive curricular information.
"There is a correlation between schools that score high and clarity in their core requirements," he said.
Within such broad categories, an eclectic mix of classes can fulfill a requirement. For instance, the survey found that "The History of Surfing" fulfills the "Living in our Diverse Nation" requirement at the University of North Carolina-Wilmington.
An article in Times Higher Education suggests that the trend to reduce or broaden core requirements may be linked to an effort to increase diversity.
The article cites Alverno College in Wisconsin, a women's institution that "rates highly for diversity" and "has been offering degrees in non-traditional formats for more than 40 years, making them accessible to working women." In the "What Will They Learn?" survey, Alverno received an F.
According to Bledsoe, ACTA believes a strong core curriculum need not overrule those other important goals in higher education.
"Academic excellence [and] an integrated liberal arts general education program ensures preparedness for a dynamic job market but [also] for lifelong learning," he told The College Fix. "The trend to focus just on jobs [and the] education of the soul or intellectual development go hand in hand … they are not opposed."
The full results of the survey may be found at the interactive site whatwilltheylearn.com.
MORE: U.S. history no longer a requirement for history majors at George Washington University
IMAGE: Shutterstock
Like The College Fix on Facebook / Follow us on Twitter