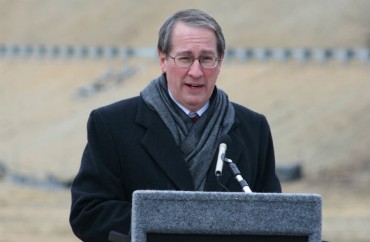 Consulting with First Amendment watchdog before facing the heat
More than 100 colleges and universities are flouting a deadline given to them by the chairman of a powerful congressional committee, regarding their commitment to freedom of expression.
At least some of them are keeping the committee waiting because they are asking for advice from a First Amendment watchdog on campus issues before explaining why they have been flagged as hostile to free expression, and how they will fix the situation.
Though they were supposed to respond to House Judiciary Committee Chairman Bob Goodlatte, R-Va., by Aug. 28, none of the 160 schools that were contacted has sent a response, an aide to the committee told The College Fix.
The controversy started with a December report by the Foundation for Individual Rights in Education, Spotlight on Speech Codes 2015, that found more than half of the 437 surveyed public schools have policies that "clearly and substantially prohibit protected speech."
That's how the 160 "red light" institutions – including Harvard, Columbia and Princeton as well as dozens of public universities – landed on Goodlatte's radar.
Goodlatte's August letter to those 160 schools followed a June hearing on campus free expression by the committee's Constitution Subcommittee.
That hearing focused on policies against the associational rights of Christian students, particularly the "all comers" policy imposed by the California State University system and Vanderbilt University. Goodlatte's Democratic counterpart on the full committee, John Conyers of Michigan, defended curbs on "hate speech" by citing a University of Oklahoma fraternity's racist chant earlier this year.
Citing FIRE's report identifying them as "red light" institutions, Goodlatte wrote to the 160 schools last month: "We write to ask what steps your institution plans to take to promote free and open expression on its campus(es), including any steps toward bringing your speech policies in accordance with the First Amendment."
'Back-and-forth dialogue' with schools on their problematic codes
At least "some schools are reaching out directly to us" who were contacted by Goodlatte, a FIRE official told The Fix in a phone interview.
FIRE has already received "a handful of responses" from schools eager to work on their policies with the civil-liberties group, said Joe Cohn, legislative and policy director.
"We are engaging with those schools and working with them to reform those policies and as a courtesy to the schools, we are making sure the chairman knows that these universities are working with us in good faith," Cohn said.
Cohn declined to identify the schools that reached out to FIRE or say how many the group is working with, citing his organization's confidentiality policies. But he said they are taking preliminary steps to remedy their policies related to free expression.
"The primary way it works is that our lawyers identify the policies that are problematic and explain to them why we think it's a problematic policy and why it violates constitutional law," Cohn said.
"Usually, that stirs a back-and-forth dialogue," Cohn continued. "All of those processes kind of have a life and shape of their own, and it kind of depends on how the school administrators and general counsel offices want to handle it."
Like The College Fix on Facebook / Follow us on Twitter
IMAGE: Virginia Department of Transportation/Flickr