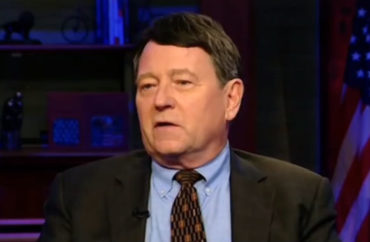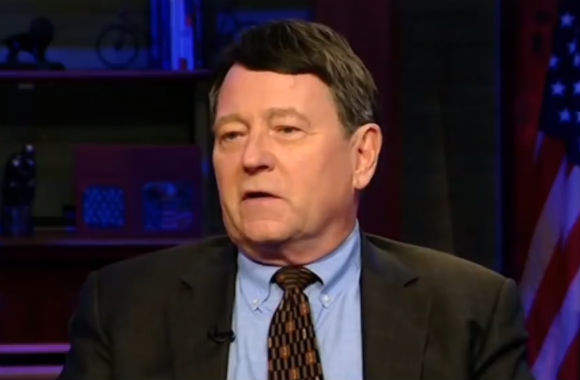 Professor says that he works to hold colleges to their own standards
Mark Perry works to champion equality on college campuses – just not the kind embraced by most student activists.
For the past few years, he's been calling out programs that discriminate against men, sometimes leading to them being opened for all genders.
The University of Michigan-Flint professor wants to hold universities accountable for being consistent in applying their values of diversity and inclusion.
Earlier this year, Perry filed an internal complaint with his university, citing 11 women-only education plans that he believes violates Title IX and UM-Flint's policy. The university dismissed his complaint without providing a rationale or recourse for Perry to appeal, in violation of Title IX guidance by the Department of Education's Office for Civil Rights.
Due to this stonewalling, Perry recently filed a Title IX complaint with the Office for Civil Rights concerning "28 programs, scholarships, fellowships, initiatives, clubs, camps, awards, etc.," according to documents he shared with The College Fix.
Perry's complaint claims these "are either illegal single-gender programs in violation of Title IX and the Michigan Constitution, or are pro-women in ways that provide illegal special preferences for females and that exclude males and operate in practice as single-gender, female-only programs in violation of Title IX." (Title IX does not require the complainant to be the person who has allegedly suffered sex-based discrimination.)
As recourse, Perry requested either the abolition of all female-only programs at the university, the conversion of these programs into gender-neutral programs, or the creation of equivalent all-male programs.
The case is currently under review, according to Perry. OCR told The Fix it would provide details on the case status but has not provided them as of Thursday night.
"I'm trying to promote a greater concern about being consistent in the application of federal and state law when it comes to discrimination," he said in a phone interview with The Fix.
Due to his joint appointment between the American Enterprise Institute and UM-Flint, his work rarely affects his teaching, Perry said. He isn't on campus as much as he used to be, and he teaches in a mixed-mode program for MBA students, which means that the class is partially online and partially in person on campus a few times per semester.
Not only has he received little feedback from faculty or colleagues for his work outside the classroom, Perry said he has never gotten any criticism or blowback either in person or over email.
"It's been kind of interesting, you would think there'd be more reaction," he said. "I don't know if people just want to ignore what I'm doing if they don't like it."
'How is that possible legally?'
Perry's first victory came in 2016 when he successfully got a women-only study lounge changed to an all-student lounge at Michigan State.
"Every couple of years, the student newspaper would write something about how great it was," he told The Fix.
"I kept thinking, how is that possible legally? To have a space in the main student union of a public university that excludes half of campus from entering this space that's been designated only for female students?"
He filed a civil rights complaint with the Michigan Department of Civil Rights and generated national headlines about the study lounge. Backlash included a sit-in that aimed to "Take Back The Women's Study Lounge."
The strongest reaction his work has garnered was this conversion of the all-female study lounge, which he said was exacerbated by the rivalry between Michigan State and the University of Michigan. He noted a perception that a rival professor was trying to "cause trouble" on Michigan State's campus.
"In the middle of my attempt to bring a complaint against them they closed the lounge down two years ago," Perry said. "Then they reopened it in the fall as an all-student space."
Perry followed this victory with a request for a civil-rights investigation into a series of awards handed out by his own university. Of the 12 awards, Perry found that he was only eligible to apply for seven. Three were specifically for female faculty, and two were only for minority faculty.
The university's administration reviewed the awards and revised them to "make them open to eligible individuals without regard to race, sex, or other protected status."
Perry confirmed that those five awards were open to all faculty in 2018.
"All we hear about is diversity and equity and fairness and inclusion, social injustice," Perry said. "And then we were running these five faculty awards that were clearly discriminating against certain sectors of the faculty."
Another one of Perry's initiatives is a Title IX complaint against a Northeastern University professor who wrote a Washington Post op-ed titled, "Why can't we hate men?" Perry wrote in an email to Northeastern that by writing the op-ed the author violated the school's "Policy on Equal Opportunity."
The policy prohibits "discrimination or harassment on the basis of race, color, religion, religious creed, genetic information, sex, gender identity, sexual orientation, age, national origin, ancestry, veteran or disability status."
Perry wrote that the author "has not only publically demonized and belittled all males at Northeastern University, she called out publically for the universal hatred of all men, including all men at your university."
Perry revealed earlier this year that the University of Michigan spends nearly $7 million per year on payroll and benefits for a staff of employees working on diversity.
"I'm just trying to hold them to the standards of being consistent in their application of concerns about diversity and discrimination and inclusion," he told The Fix. "If we're going to be consistent about diversity and equity and inclusion then we can't as a public university be running programs that are exclusionary against any student population."
Perry also pointed out that Michigan has a higher standard due to a ballot measure that passed in 2006 called "The Michigan Civil Rights Initiative," which bans discrimination based on race, color, sex, ethnicity, or national origin in public education, employment, and contracting. The law was struck down in 2011, but was then upheld by the Supreme Court in 2014.
As he awaits the outcome of the complaint against the 28 female-centric programs, Perry notes the importance of continuing to hold universities accountable.
"When you benefit from discrimination for a long period of time, then you treat it as an entitlement," he told The Fix. "Then you're upset that anybody would hold you to the federal law that says you can't discriminate based on gender."
MORE: University responds to prof's calls to hate men
Women dominate science in bachelor's degrees
IMAGE: Fox News/YouTube
Like The College Fix on Facebook / Follow us on Twitter