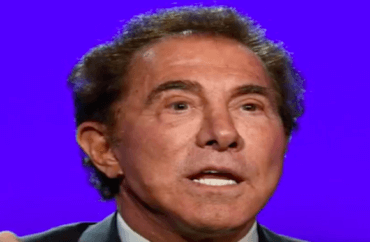 Donor has not been convicted of allegations; universities began removing his name less than a week after claims surfaced
Though he has not yet been convicted of any crime, both the University of Iowa and the University of Pennsylvania have announced that they will remove the name of real estate mogul Steve Wynn from various campus locations after Wynn was accused by several women of sexual assault.
The University of Iowa announced the removal of Wynn's name from its Institute for Vision Research. Wynn had previously pledged $25 million to the Institute "toward research to cure hereditary blindness," according to the university press release.
"University leadership determined retaining the name would be damaging to the institution's reputation following recent allegations of sexual misconduct," university president Bruce Harreld said in a statement.
The decision to remove the name from the building "reinforces our commitment to the long-term health of the institute in terms of faculty and staff recruitment and retention and future philanthropic support," Vice President for Medical Affairs Brooks Jackson said.
The change "will be the first time the UI has removed a donor name from a building or institute," according to the press release.
According to the university, so far Wynn has donated $20 million of the $25 million pledge. It is unclear if the university will accept the remaining $5 million.
The University of Pennsylvania, meanwhile, is stripping Wynn's name from a public commons and a scholarship fund, according to an email obtained by The College Fix written by Penn president Amy Guttman and chair of the board of trustees David Cohen.
"As chair of the Trustees and president of the University, we have a leadership responsibility and must always think and act on behalf of what is best for Penn and our core values. Perhaps nowhere is the need for clarity of purpose and action more important than in matters with such potential impact on the ethos of our society and our University community."
At the same time, Penn announced it was revoking Wynn's honorary scholarship, as well as that of Bill Cosby.
"Upon careful consideration, when it became clear that the Wynn name should be removed from visible public recognition on Penn's physical campus, it was no less incumbent on the Trustees to remove that name from the roster of those holding the University's highest symbolic honor. That decision in turn made it also clear that the multiple and highly credible charges involving Bill Cosby warranted the same action."
Reached for comment via email and asked why the University of Iowa had decided to remove Wynn's name from the Institute for Vision Research without his having been convicted or charged, university spokeswoman Jeneane Beck directed The College Fix to the university's prior statement.
MORE: Catholic college's 'values' may require 'Crusader' name change
IMAGE: YouTube
Like The College Fix on Facebook / Follow us on Twitter