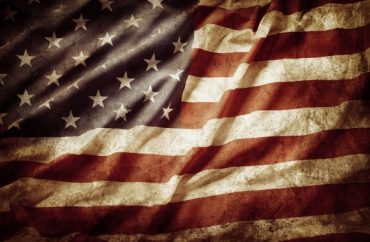 A private liberal arts college in Amherst, Mass., has decided not to fly the American flag — or any flag — on its campus.
The decision was made by Hampshire College, which — following the presidential election — had lowered the flag to half-staff, which offended veterans and some community members, WWLP reports.
Then someone set it on fire the night before Veterans Day, prompting even more "harsh criticism."
As a result, college President Jonathan Lash told students in an email Friday that "we will not fly the U.S. flag or any other flags at Hampshire for the time being."
Lash's email, reported on by Campus Reform, states in part:
"Some months ago, the Hampshire College Board of Trustees adopted a policy of periodically flying the flag at half-staff to mourn deaths from violence around the world. Earlier this week, in the current environment of escalating hate-based violence, we made the decision to fly Hampshire's U.S. flag at half-staff for a time while the community delved deeper into the meaning of the flag and its presence on our campus."
The decision to remove the flag aims to "enable us to instead focus our efforts on addressing racist, misogynistic, Islamophobic, anti-immigrant, anti-Semitic, and anti-LGBTQ rhetoric and behaviors," according to Lash.
MORE: UVA police officer shouts 'Make America Great Again,' forced to resign
Like The College Fix on Facebook / Follow us on Twitter