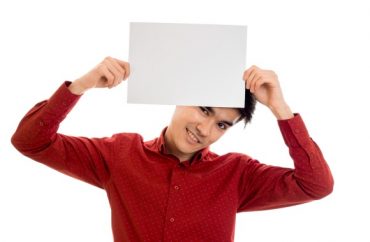 Many students criticize decision as overbearing, unnecessary
Students at Michigan State University soon will not be permitted to hang whiteboards on the outside of their dorm room doors.
The new policy, effective Fall 2017, was created in an attempt to eliminate opportunities for students to write mean words and racial slurs, according to a campus official.
"Their utility as a communication tool no longer outweighed the attractive nuisance that they are," Kat Cooper, director of university residential services communications, told The College Fix via email.
In a statement to The Detroit News, Cooper added: "In any given month, there are several incidents like this [hurtful words]. There was no one incident that was the straw that broke the camel's back. Sometimes these things are racial, sometimes they're sexual in nature. There are all sorts of things that happen."
MORE: 'Make America Great Again' whiteboard messages deemed 'racial attack' by campus bias response team
The Lansing NAACP chapter, in response to the news, posted on its Facebook page that the policy change is a "victory," citing an "incident at MSU where a young african american honors student had 'The N Word' written on her dorm room whiteboard."
Because the existing housing contract does not mention any rule regarding the whiteboards, current students will not be forced to remove the boards from their doors, the policy will be written into the new contracts for the next school year, Cooper told The Fix. Also, whiteboards will still be permitted inside of dorm rooms, she stated.
Many students, meanwhile, believe the policy is foolish, they say.
Michigan State sophomore Brad Kain told The College Fix that although removing whiteboards is not a major inconvenience, it is rare when students post offensive content on the boards.
"We're all adults," Kain said.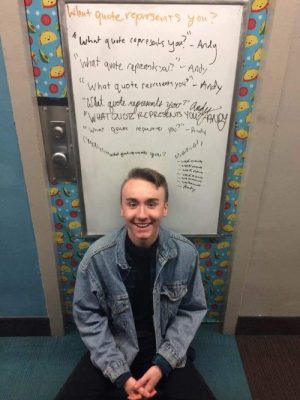 And Michigan State freshman Parker Johnson told The Fix that many people put positive expressions on their whiteboards.
"I understand why they are doing it," he said, "but I know many people who use them on their doors and it brightens up people's day."
He said his friend utilizes his whiteboard to ask a "question of the day," which brings the floor together and allows students to become more acquainted.
"I think they should find another way of handling the problem," Johnson said.
Freshman Andy Campbell (pictured), who uses his board to ask the question of the day, told The Fix: "The whiteboard has always, for me and the rest of Bailey Hall, provided a sense of community. My door has become a gathering place for discussion as well as low-quality humor, which always seems to brighten up residents' days. Next year I think the hall is gonna seem a little empty without it."
Facebook comments on the NAACP Facebook page offered additional critiques.
"How is this a victory when every dorm resident will be punished because of one racist idiot? What does this accomplish exactly? It seems to me you're giving more power to the racist. Should we have limited skyscrapers to only 10 stories after 9/11 in an effort to end terrorism? Help me to understand the reasoning and logic," one commenter posted.
Said another: "I wouldn't call this a victory. The boards are not doing the bullying, and surely removing them will not stop racist bullying on campus or anywhere else."
MORE: Women's college student president alerts police to 'Trump 2016' whiteboard note
Like The College Fix on Facebook / Follow us on Twitter
Like The College Fix on Facebook / Follow us on Twitter