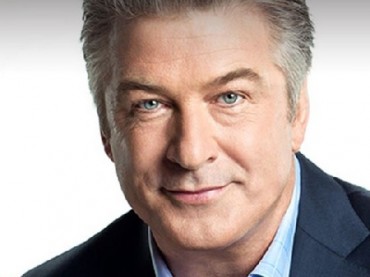 TUCSON, Ariz.  – An upcoming appearance by actor Alec Baldwin at the University of Arizona has been cancelled because of poor ticket sales, a campus official tells The College Fix.
The event, "A Conversation with Alec Baldwin," was advertised as a way to "spend an evening with one of the most interesting men in America," with tickets starting at $40. It had been booked since April and was slated for Nov. 15.
The appearance was scrapped after lackluster ticket sales "and no other factors" said Anne Thwaits, director of marketing and communications for UA Presents.
"(Ticket sales just weren't) what we were hoping for," Thwaits said. "We're really disappointed."
The appearance was set for the campus' Centennial Hall, which has about 2,500 seats and has hosted acts such as Seth Meyers, Broadway shows like "Wicked" and "Jersey Boys," and will hold an event for Jay Leno in October.
Baldwin tickets are no longer for sale, and pre-purchased tickets are being refunded. Thwaits said the number of tickets that had been sold for Baldwin's appearance was not readily available.
Baldwin broke the news himself about the cancellation in his Twitter feed Wednesday, saying: "My appearance at the @UofA has been cancelled due to poor ticket sales. Sorry I won't be seeing you."
My appearance at @UofA this Fall has been cancelled due to poor ticket sales. Sorry I won't be seeing you.

— ABFoundation (@ABFalecbaldwin) September 10, 2014
Baldwin addressed the issue again over the weekend by Tweeting: "I would like to reiterate that U of A cancelled my appearance. I did not 'pull out.'"
Dana Fisher, a University of Arizona history major and president of Honors Players, a theater club on campus, said in an interview with The College Fix that she is not upset about the cancellation.
"I never even knew he was coming," she said. "I guess he just didn't offer a unique enough story to inspire students to pay $40. He's not really our generation."
Baldwin was billed to delve into his life, "from soap opera heartthrob to big screen star, prolific stage actor, award-winning TV comic, author and columnist, political activist, and advocate for the arts."
RELATED: Alec Baldwin Passed Over For Honorary Doctorate at GWU
College Fix reporter Kasey Marie Shores is a student at the University of Arizona.
Like The College Fix on Facebook / Follow us on Twitter
IMAGES: Internet screenshots