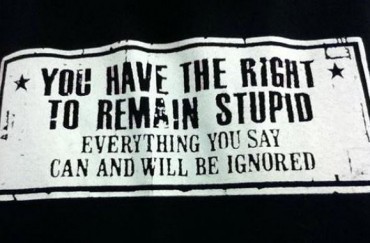 According to a University of Sheffield teaching and research handbook, theory of evolution mastermind Charles Darwin "held racist views" because his science was used to "justify white male superiority."
The Telegraph reports Darwin is one of 11 scientists in the so-called "decolonization" guide (titled "Applying a Decolonial Framework to Teaching and Research in Ecology and Evolution") whose views allegedly "influenced the type of research they carried out and how they interpreted their data."
Darwin believed his "renowned theory of natural selection justified the view that the white race was superior to others, and used his theory of sexual selection to justify why women were clearly inferior to men," according to the Sheffield guide.
The handbook tells readers Darwin must be "historically caveated" when professors discuss evolution.
Other scientists in the guide include DNA discoverer James Watson and Carl Linnaeus, a Swedish botanist.
Historians say the Sheffield handbook is "unhistorical, misleading" and "authoritarian." In Darwin's case, he was fervently opposed to slavery saying the practice "made his blood boil" and that its abolition was a "sacred cause."
"Almost everyone in Darwin's day was 'racist' in 21st century terms, not only scientists and naturalists but even anti-slavery campaigners and abolitionists," said Professor James Moore, a Darwin biographer. "What set his 'racism' apart – and makes him more like us today – was his profound conviction that all the human races are 'family', sisters and brothers.
MORE: Students say science should be 'scratched' b/c 'colonization and racism'
"Darwin's wokeness was most obvious in his maintaining the full common humanity and unity of the races in the face of a rising anthropology that insisted the races were in fact separately originated and unrelated species, thus offering justification of atrocities that Darwin is now blamed for."
Prof Nigel Biggar, an Oxford historian, added: "During Darwin's lifetime the British Empire was busy emancipating slaves across the world.

"The 'decolonising' assumption that 'colonial mapping' was all about oppression is false, and the judgement that Darwin should be damned by association is morally stupid.

"Before propagating this ideology, did Sheffield University secure the consent of academic staff, and does it now allow for conscientious objection? If not, its conduct is authoritarian and arguably a violation of academic freedom."

The latest move to decolonise the sciences and maths follows plans to diversify Sheffield's engineering degrees, leaked to The Telegraph, taking aim at Sir Isaac Newton as a potential beneficiary of "colonial-era activity" whose rule of gravity requires context. …

The universities minister, Michelle Donelan, has previously warned that campuses risk mirroring the Soviet Union by "censoring history" with decolonising efforts.
A spokesman said Sheffield is "not removing key historical figures from [the] curriculum, but […] adding those who have also made significant contributions to the fields of maths, science and engineering that are not currently represented."
MORE: Libraries, called too white, are being decolonized
IMAGE: Chisel Wright / Flickr.com
Like The College Fix on Facebook / Follow us on Twitter