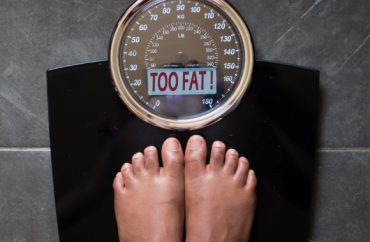 The words "homophobia" and "xenophobia" permeate the political and cultural climates today, but later this month the University of Wisconsin-La Crosse will put a spotlight on another phobia: "fatphobia."
On April 20, the Organization for Campus Women at UW-La Crosse will host its annual Spring Symposium under the title "No more Apologies: Fatphobia, Body Positivity and Social Justice."
Laurie Cooper Stoll, associate professor of sociology and founding director of the University of Wisconsin-La Crosse's Institute for Social Justice, will deliver the lecture.
When asked to elaborate on this year's theme, Sharie Brunk, senior advisor at the school's Academic Advising Center and coordinator for the Spring Symposium, told The College Fix that Professor Stoll selected the topic herself.
According to her profile on the UWL website, Professor Stoll's research focuses primarily on other types of discrimination, namely "inequalities related to race, class, gender and sexuality in the context of social institutions, particularly education." She did not respond to The College Fix's requests for comment.
The Organization for Campus Women was founded in 1971, the same year that UW-La Crosse became part of the greater University of Wisconsin system. Its mission, according to the group's webpage, includes promoting "equal opportunity for all women" and serving "as a vehicle for communication among women at the University of Wisconsin-La Crosse."
In light of these objectives, the online advertisement for the Spring Symposium relates it specifically to women.
"In a society steeped in fat-shaming," the ad reads, "'overweight' and 'obese' women are expected to apologize for taking up both metaphorical and literal space, says Stoll … At the same time, body positivity has become a buzzword in a misogynistic culture where 'health' is continually equated with 'thinness,' and size discrimination and weight bias have been documented at the macro- and micro-level."
Viterbo University, a Catholic school located about 1.5 miles from UW-La Crosse, has also advertised for the event. The announcement includes all the statements from the ad on the OCW website and UWL campus newsletter, with the exception of the final paragraph quoted above.
The communications department at Viterbo did not respond to The College Fix's request for comment.
Before the newsletter containing the announcement for the Symposium was released, Brunk told The College Fix that she had received about 20 RSVP's so far, all with positive responses to the topic choice.
MORE: Colorado College's healthy lifestyle programs body shame, student says
Like The College Fix on Facebook / Follow us on Twitter