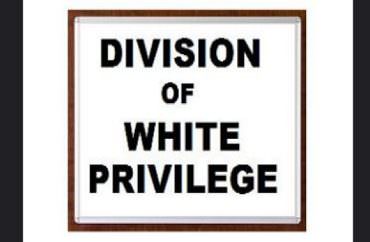 Humboldt State University offers the campus community a lengthy online resource guide to address a wide variety of issues dealing with so-called whiteness, including "white privilege," "white fragility," "white spaces" and "seeing white."
The guide, "Discussing Whiteness," was compiled by the Northern California public university's library.
It offers more than a dozen different articles and other resources on white privilege, defined as having "unearned entitlements," such as feeling safe in public and free speech.
Its white space section includes articles such as "Hiking While Black" and "Race Conversations in White Spaces." The "Seeing White" section showcases a weekly podcast on "the historical origins of whiteness and racism in the U.S."
"Like all library resources, the guide is provided to assist teaching and learning at the university," said Grant Scott-Goforth, a communications specialist for Humboldt State University, in an email to The College Fix.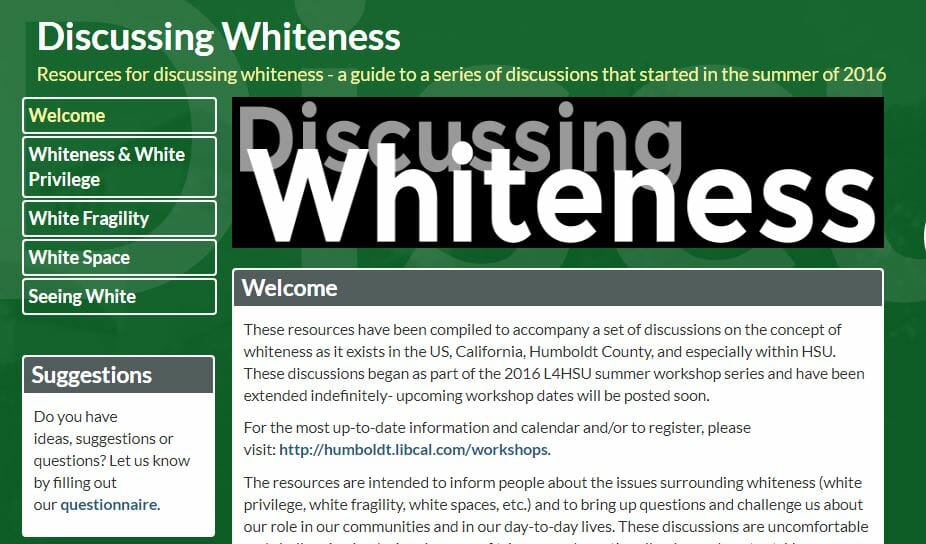 Scott-Goforth said the public university has not received any feedback on the guide.
Librarian Tim Miller helps oversee the guide. Miller's research areas of interest include "whiteness and white privilege" and the #NotYourMascot campaign, according to his online bio. He did not respond to a request seeking comment.
The guide was first introduced in the summer of 2016 and has undergone many updates since, including most recently in late January 2018, according to the website.
It's broken up into five sections: the welcome section, "Whiteness and White Privilege," "White Fragility," "White Space" and "Seeing White."
Scott-Goforth directed The College Fix to the guide's mission statement to explain why it's needed, in part "to bring up questions and challenge us about our role in our communities and in our day-to-day lives."
"These discussions are uncomfortable and challenging by design — beware of triggers and emotionally-charged content. However, you are encouraged to get uncomfortable," it added. "By engaging in these honest discussions you will exercise your 'racial stamina' and become more comfortable with being uncomfortable."
The guide offers videos to help viewers understand whiteness, including one by MTV that was widely panned as white shaming when it was released in 2015.
Humboldt's guide also suggests reading "The scientific way to train white people to stop being racist," a Quartz article that argues "if you're American, you almost definitely have racial biases, and if you're white, add unearned access to privilege to that too."
The Quartz piece offers an unflattering picture of white people in the cover photo, showing an angry crowd of white people giving the middle finger and waving a confederate flag.
If white people aren't comfortable with being told about their white privilege by academics, people in the media, or anyone else who doesn't know them personally, according to the guide, that's just their white privilege naturally setting up their defenses and "low emotional tolerance for discussing topics of race and racism."
"Resist your defenses and keep listening," the guide instructs.
MORE: Prof says it's racist for whites to have mixed-race children
Like The College Fix on Facebook / Follow us on Twitter